Europe's largest local authority freezes all new spending after being hit by a £760m bill to settle equal pay claims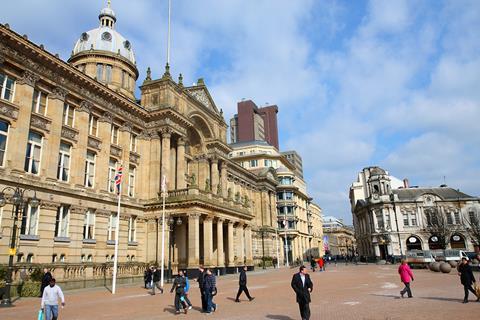 Birmingham council has declared itself effectively bankrupt after revealing it was being faced with a £760m bill to settle equal pay claims.
Europe's largest local authority today issued a Section 114 notice preventing all but essential sore services spending.
The bill is equal to its entire annual spending on services and was said in June to be growing by up to £14m each month.
The Labour-run council said it will now tighten spending controls already in place and put them in the hands of chief finance officer Fiona Greenway to "ensure there is complete grip".
It admitted that the notice means all new spending, with the exception of protecting vulnerable people and statutory services, "must stop immediately".
The council said it had issued the Section 114 notice "as part of the plans to meet the council's financial liabilities relating to Equal Pay claims and an in-year financial gap within its budget which currently stands in the region of £87m.
It added: "In June the Council announced that it had a potential liability relating to Equal Pay claims in the region of £650m to £760m, with an ongoing liability accruing at a rate of £5m to £14m per month.
"The Council is still in a position where it must fund the equal pay liability that has accrued to date (in the region of £650m to £760m), but it does not have the resources to do so."
It is currently unclear how major council-funded construction programmes in the city will be affected. Major schemes part-funded by the council include the latest phases of the Perry Bar 2040 regeneration project, which aims to build 5,000 homes in the north of the city, and plans for a new museum.
The council has already paid out almost £1.1bn in equal pay claims since a Supreme Court ruling in 2012 in favour of 174 mostly female employees who had missed out on bonuses given to traditionally male roles, such as refuse collectors.