Draft consultation published for regeneration of Perry Barr area after Commonwealth Games
Birmingham council has launched a consultation on a regeneration masterplan in the north of the city, which aims to deliver 5,000 new homes.
The council's Perry Barr 2040 project seeks to build on the legacy of the 2022 Commonwealth Games, which will take place in part at a revamped Alexander Stadium in Perry Barr.
Work has started on 1,000 new homes in what was originally going to be the athletes' village, before covid-19 forced a change in accommodation arrangements.
Future phases of the scheme have been granted outline planning permission, including the 500-home second phase which will deliver a school.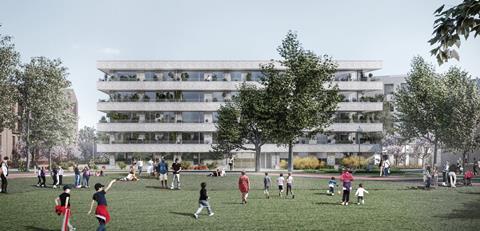 However, the council has said there are further opportunities for more than 3,000 homes to be built in Perry Barr "within walking distance of the station and local centre"
The masterplan consultation proposes "establishing a long-term delivery programme for housing in the area across all phases."
A masterplan consultation document published this week proposes further phases of the Perry Barr scheme are reviewed to ensure they create "a well-balanced neighbourhood with a range of housing types and tenures, along with supporting uses which meet the needs of the local community and the housing market."
The consultation document asks a wide range of questions, including whether there are other opportunities for new housing in the wider area. The consultation runs until 8th September.
The masterplan also includes transport upgrades, including a railway station and changed road layouts, new educational facilities and improvements to green space.