Dagenham scheme exceeds London Housing Design Guide area standards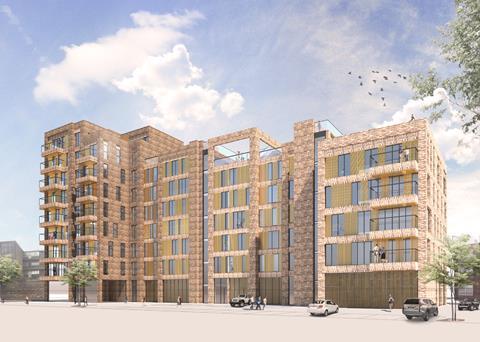 Benedetti Architects has won planning for its biggest residential scheme yet, in Dagenham, east London.
The mixed-use Church Elm Lane scheme, which will contain 75 flats in a three-cored block rising from five to nine storeys, was approved by Barking and Dagenham council. Just over a third of the flats will be "affordable" – split 50:50 between intermediate social rent, with 65% for private sale.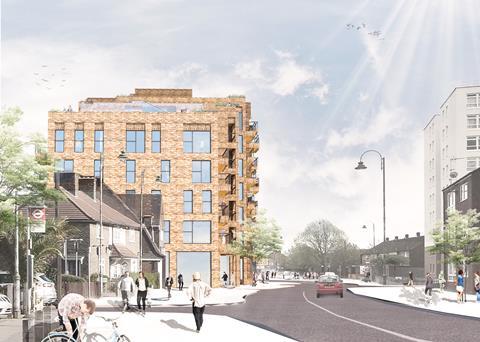 It will also contain three ground-floor commercial units and public realm improvements including a playground.
Procured by BeFirst, the council's housebuilding operation, the scheme has been designed as a borough exemplar for future developments.
Renato Benedetti, director at Benedetti Architects, said he was delighted with the consent, which is subject to a section 106 agreement.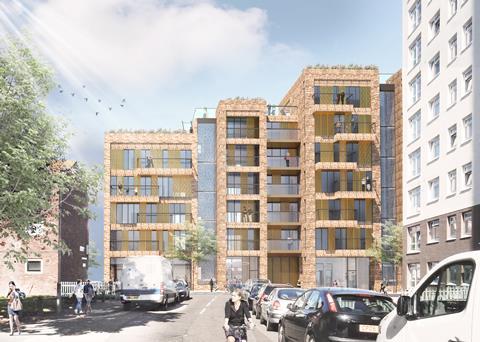 He added: "The generous naturally lit flats are all dual- or triple-aspect with three-quarters of them exceeding London Housing Design Guide area standards. It's been a pleasure working with BeFirst to deliver this scheme as a high-quality example of their ambitions for the future development of this area in Dagenham."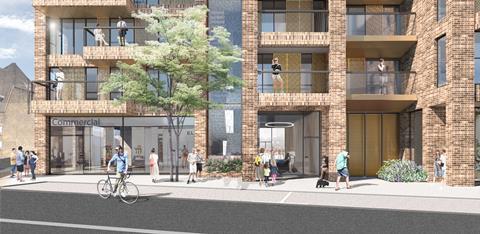 Laser-cut sliding screens over the full-height glazing will allow residents to control privacy and solar gain while enlivening the façades with delicate filigree and lustre to complement the brickwork, he said.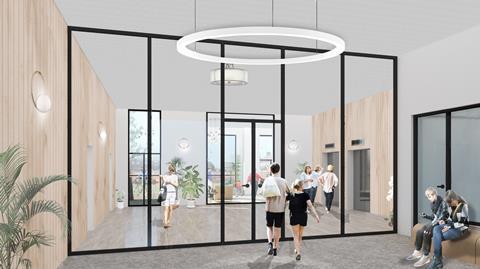 Naturally lit dual-aspect cores have large landings and glazing acid-etched with information and patterns based on local history, to encourage neighbourliness and stair use. Shared, all-tenure roof terraces include residents' allotments.