Practice beats seven-team shortlist to win prestigious overhaul of grade II*-listed building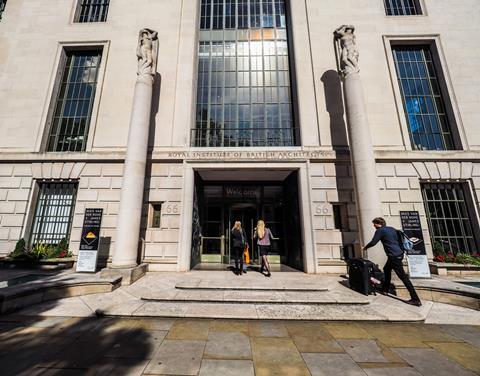 Benedetti Architects has landed the job of overhauling RIBA's grade II*-listed central London headquarters.
The practice beat a seven-strong shortlist which included Hall McKnight and Hugh Broughton Architects to win the £20m refurbishment of the institution's base at 66 Portland Place in Marylebone.
Others in the running included David Kohn Architects and a team consisting of Donald Insall Associates, Freehaus and IDK.
Benedetti Architects will lead a design team to carry out RIBA president Simon Allford's "House of Architecture" vision for the building, which was built between 1932 and 1934 to designs by George Grey Wornum.
Allford said one of the reasons the practice had secured the win was because they had "enthusiastically embraced" RIBA's idea of working collaboratively with other practices in later stages.
He added that the transformation of the building is an "incredible opportunity for the RIBA and Benedetti Architects to build a detailed brief, a team and a project that is vital to the future of the RIBA."
"The Lead Architect is also tasked with the practical challenge of bringing a listed building up to scratch, from an accessibility and sustainability perspective. This is urgent and essential work to make 66 Portland Place fit for the future," Allford said.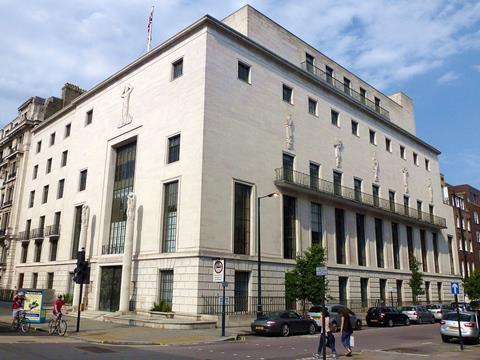 Studio director Renato Benedetti said it was a "tremendous honour to be chosen for this once-in-a-lifetime project".
"We adore 66 Portland Place and agree it needs comprehensive improvements to be fit for purpose to secure its sustainable future culturally and environmentally, as an exemplar for architects, and for the communication of architecture's significance to the broadest possible audience," he added.
"As a wide-eyed Canadian student who first visited in 1983, the RIBA felt like the architectural epicentre of the world to me.
"It would be great to rekindle that sense of excitement and relevance for future generations of architects and lovers of architecture."
The practice will now work with RIBA to draw up a full feasibility study, which will include the appointment of several smaller practices.
The wider House of Architecture initiative looks to inspire members, professionals, students and the public through physical and virtual debate, discussion, learning and exhibitions.
RIBA said that design and funding options will now be considered by the institution's board, with current construction scheduled to start in early 2024.
Other major refurbishment projects carried out be Benedetti Architects include the BAFTA headquarters, Oliver's Wharf Penthouse and Portsmouth Guildhall, which are all grade II-listed.