Acquisition puts UK's second-biggest practice within striking distance of Fosters' crown
BDP has snapped up Pattern, the sports specialist which is working on Everton's new stadium.
The acquisition of the practice, which has 40 employees, puts BDP within striking distance of being crowned the UK's biggest practice in Building Design's annual WA100 report.
BDP said it had 363 architects on its books in this year's edition, putting it in second place behind Fosters with 456.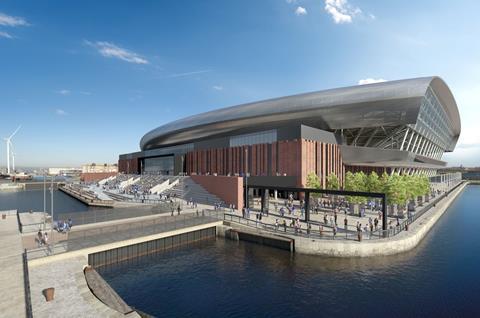 It is the latest acquisition by BDP, which in 2019 bought Toronto-based Quadrangle, and this year celebrates its 60th anniversary.
Chief executive John McManus, who oversaw the deal, described Pattern as "first-class practice" and said: "With the eyes of the world on Europe's finest football stadiums at the Euro 2020 tournament, it is with great pleasure that we announce our new partnership with Pattern."
He added: "Our international reach and interdisciplinary approach, combined with Pattern's stadia and arena design expertise creates a significant player in the global sports sector and will result in the creation of some of the world's most experiential and inspiring places to visit, watch and support the best sporting action."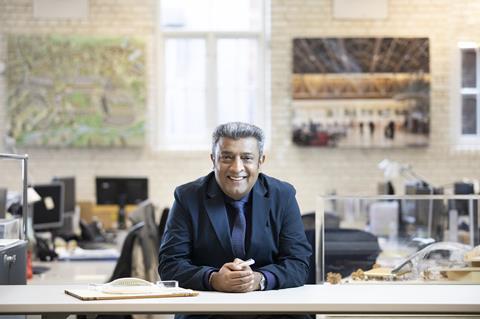 Pattern was founded in 2009 by Dipesh Patel who becomes a principal at BDP and will continue to run the rebranded BDP Pattern.
He described the move as exciting and said: "By being part of this global interdisciplinary practice with multiple office locations, our teams will be able to enter new markets and manage a much higher workload."
Pattern designed two of the Qatar World Cup 2022 stadia and is also working in the Americas, China and Europe. It was brought in to help US architect Dan Meis design Everton's new stadium at Bramley-Moore Dock in 2019. That year it also stepped in to design all the venues for the Pan American Games in Lima in just 18 months.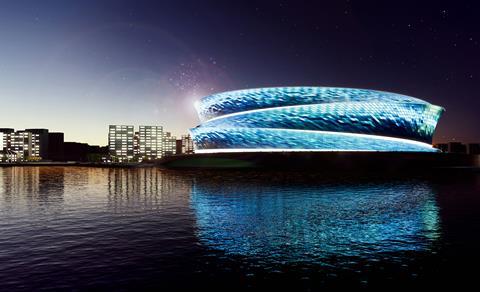 BDP's sporting experience includes work at Wimbledon, Aintree and Lancashire County Cricket Club.