Irish appeal decision paves way for mixed-use redevelopment of 3.6ha city-centre site
A BDP-designed masterplan that will deliver hundreds of new homes, a hotel and new office and retail space in the heart of Galway has been endorsed by a planning inspector.
The practice said its €320m (£275m) Augustine Hill proposals for 3.64ha of brownfield land near Ceannt Train Station would bring 229 new homes and a 130-bed hotel, as well as 2,203m² of multi-use, cultural space the west Ireland cty.
The proposals will see the restoration of eight existing buildings with protected-structure status, including the transformation of a former train shed into a series of restaurants and shops.
The residential element of the scheme will be delivered in towers of up to 21 storeys, which BDP said referenced the staggered Twelve Bens mountain range north west of Galway.
In May 2021, Galway City Council approved part of BDP's masterplan but denied consent to one element of the scheme – which would have delivered 102 homes on part of the site.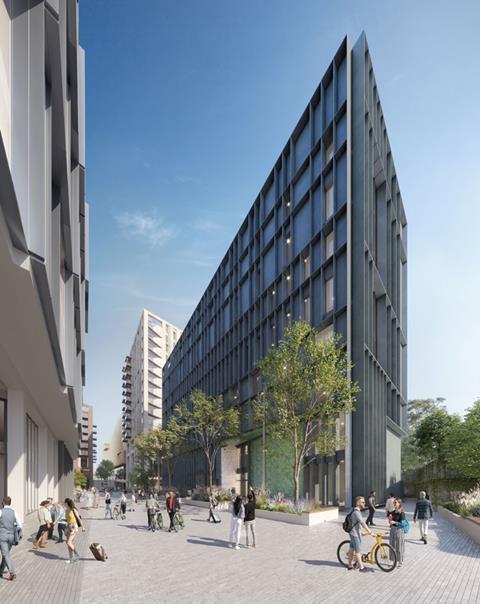 An appeal heard by An Bord Pleanála – Ireland's equivalent of the Planning Inspectorate – effectively backed the city council's stance in its decision, issued over the summer.
BDP Principal Michael Mullen said the Augustine Hill development, which was created for Edward Capital and Summix Capital, represented an exciting expansion of the city centre that would usher in new life and activity.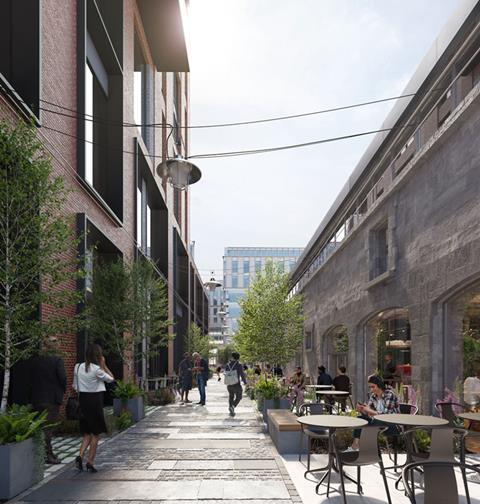 "Understanding a place like Galway takes time," he said. "It requires a respect of history, an innate appreciation for the local communities and their needs as well as an informed reading of the future: future living, future working and the future of the city itself.
"The Augustine Hill masterplan reactivates the city, connecting the centre, Ceannt Station and Eyre Square past Forthill Cemetery to the water's edge. This is the first opportunity of its kind to create a new Galway and a new community distilled from an understanding of its past, present and future."
Construction is expected to start in spring 2024.