Submission deadline for competition-of-a-lifetime is next month
The Barbican Centre is set for a major revamp nearly 40 years after the brutalist icon was designed by Chamberlin, Powell and Bon.
The Barbican arts centre, part of the landmark post-war housing dvelopment in the City of London, was given a grade II-listing 20 years ago and is home to three cinemas, two art galleries, a concert hall and several theatres.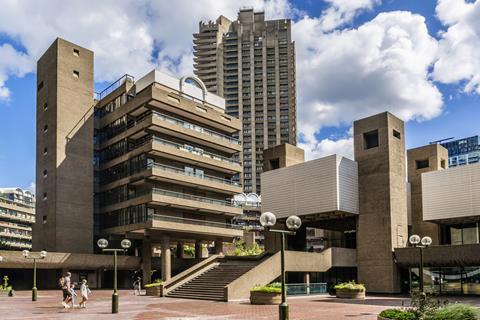 The City of London Corporation has now said it wants to give it a makeover worth between £50m and £150m and has asked design teams to send in applications next month for the job.
In the design brief, the Barbican said: "There's a pressing need to make changes to the Barbican building so that it continues to meet the needs of 21st-century artists, audiences and communities.
"We're looking for a team that can develop design solutions that will preserve and respect the complex's original architectural vision and heritage, while adapting it to respond to the creative opportunities and urgent challenges of today's world."
Five teams, set to feature architects, engineers and heritage consultants, will be shortlisted by the middle of November with interviews being carried out in January ahead of a winner being announced the following month.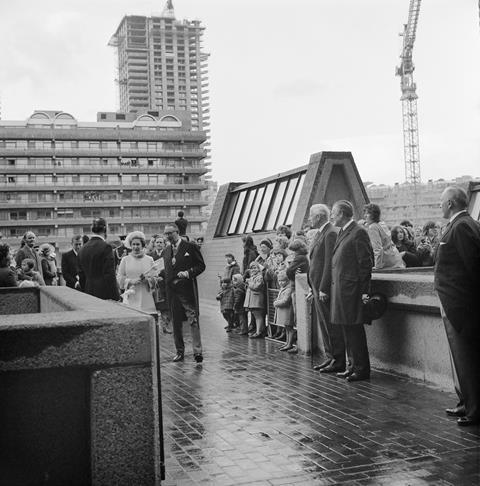 Work started on the complex in the 1960s and was completed in stages with a final opening in 1982.
The move to give it a revamp comes months after a £288m plan by US architect Diller Scofidio & Renfro to build a concert hall in the City was pulled by the corporation because of funding problems caused by the pandemic.
Diller Scofidio & Renfro was appointed to the Centre for Music job, with support from Sheppard Robson, in October 2017 – beating rival teams including Foster & Partners, Amanda Levete, Frank Gehry and Renzo Piano in the process.
The centre had been planned for the site of Powell & Moya's Museum of London which is moving to a new £334m home at West Smithfield market in Farringdon.