Double-figure falls in applications for Bartlett, London Met and Plymouth
Leading architecture schools including the Bartlett and London Met have experienced double-figure falls in applications.
UCAS this week announced a 3.5% rise in applications for all undergraduate degrees, with the rate of decline in applications for architecture slowing from nearly 12% last year to just 1.2% this year. But research by BD found the Bartlett, London Met and Plymouth all experienced a drop in applications of 14-25%.
Robert Mull, head of school at London Met, which suffered a 16% fall, said: "Is the nationwide drop a readjustment after the rise in tuition fees, or an overall downward trend? Two years ago we had a spike so we're probably returning to normal after a mad rush to get in before fees went up."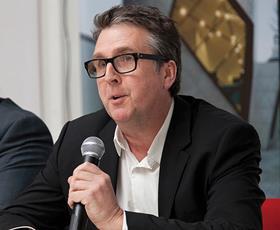 He said it was hard to disentangle London Met's figures from the bad publicity surrounding the government's decision to revoke its visa licence last year, though post-grad applications have risen.
"The important thing is to make sure the squeeze on students does not mean we end up with a more elitist, less diverse profession over time," he added.
The Bartlett experienced a similar drop of 14.5% to 983, and Plymouth was down by a quarter compared with last year, though its figure of 300 applicants was broadly in line with 2011.
Head of school Bob Brown said 2012's high of 400 appeared to be a blip caused by the introduction of £9,000-a-year tuition fees. "I have a sense things are settling down and there is a reduced sense of anxiety among applicants and their parents," he said.
Westminster, Kingston and Bath reported rises of up to a quarter, while Cambridge and Cardiff held steady. In Scotland, where local students benefit from lower fees, applications for the Mac, Strathclyde and Dundee also remained stable.
The head of architecture at Bath, Alex Wright — who is also chairman of Schosa, the association for heads of school — saw a 10% rise this year, hot on the heels of a 10% fall last time.
He said: "A five-year course is quite an undertaking and you might look a little more closely at your earning potential on exit. This seems to affect mature
students particularly."
This was echoed by RIBA director of education David Gloster, who added: "Any drop in the number of students deciding to study architecture in the UK is disappointing for the profession and the wider construction industry."