Steve Tompkins calls for 'collective courage' to act on IPCC report
Architects are urging the government to engage with the profession over how it and the wider construction industry can tackle the climate emergency.
Pressure group Architects Declare issued a statement in response to yesterday's landmark IPCC (Intergovernmental Panel on Climate Change) report which warned that global warming of 1.5–2°C would be exceeded this century – with catastrophic results – unless we make significant reductions in carbon dioxide and other greenhouse gases in the coming decades.
Haworth Tompkins director Steve Tompkins, who co-founded Architects Declare in 2018 after a previous IPCC report in an attempt to change the mindset of practice, regulation and policy in the built environment, said: "[The latest IPCC] report once again hammers home the need to transition rapidly to a zero-carbon world to avoid the worst consequences of climate breakdown.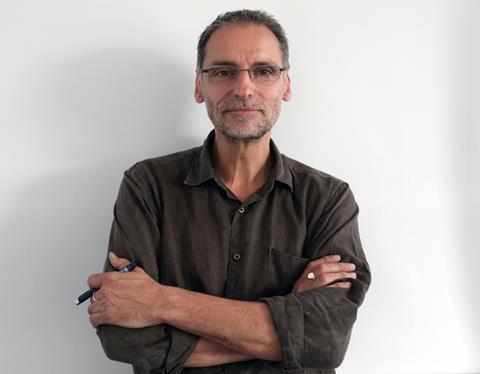 "The science is clear, the evidence before our eyes is undeniable and the technical solutions are available: what we need now is political support and the collective courage to act."
The group said architects, designers and clients must also ask searching questions about their long-term purpose as individuals, companies and institutions.
"To what extent are the projects on which we are working making things better or simply mitigating the extent to which we are making things worse?" said the statement. "Where there are obstacles or limits to our agency, what do we need to do in terms of widening our influence to overcome these problems?
"We, in UK Architects Declare, firmly believe that built environment professionals have solutions to play our part in addressing the planetary emergency and today we call once again on our government to engage with us in meaningful dialogue about how we can collectively rise to this challenge."
It said the IPCC report demonstrated that our economic and political systems were "failing at the most basic level of protecting citizens, future generations and the web of life on which we depend".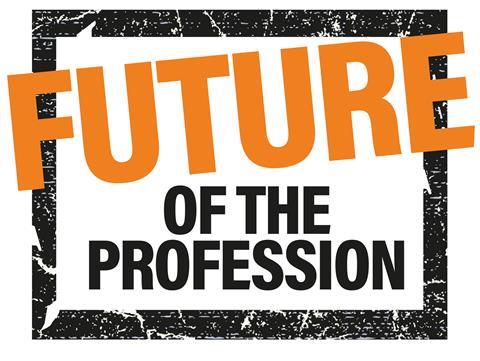 But it said a world in which humanity could flourish within planetary boundaries was still possible and within reach given "rapid system change", it added.
It urged every practice that has signed Architects Declare to look again at the detail of the declaration.
The weekend before COP26 in Glasgow this November the group is planning a built environment summit with the RIBA and will be asking all practices to support change in practice, regulation and policy.
"The era of delusions about endless economic growth and fantasy technologies that will come to our rescue, is well and truly over," it said. "It is time to define a new purpose for our profession that is truly aligned with planetary health and human wellbeing."
RIBA president Alan Jones described the IPCC report as the latest in a series of damning expert assessments highlighting the inaction of global leaders.
With the built environment responsible for 40% of carbon emissions in the UK alone, the sector clearly had a major role to play in working towards net-zero, he added.
"Architects have key skills and experience needed to help mitigate the disastrous effects of climate change, and we remain committed to supporting the profession through initiatives including RIBA's 2030 Climate Challenge," he said.
"With COP26 less than 100 days away, this report serves as a stark warning. All global leaders, including those from the UK, need to urgently step up and develop holistic country-specific policies, including ambitious regulatory standards that address emissions from the built environment."
Julie Hirigoyen, chief executive at the UKGBC urged the government – as COP hosts – to show clear leadership and embed ambitious climate action across all its flagship policies, from planning reform and tougher building regulations to home retrofit incentives and 'levelling-up'.
She added: "Delays to key initiatives, such as the heat and buildings strategy, have led to considerable uncertainty in the industry. The sooner the direction of travel is made clear, the quicker the costs of new technologies will come down, which is vital for consumers."
Rory O'Hagan, a director at Assael Architecture, said the report's findings were "a call to arms to ensure that the sustainable buildings we design are resilient and flexible in the face of ever more volatile weather patterns, our domestic housing stock being some of the least adaptable to shifts between extreme conditions in Europe".
He added: "The IPCC's grave warning that we're now on the verge of an irreversible climate catastrophe is the strongest push possible to accelerate our efforts to decarbonise the built environment."