Middle East arts group set to launch competition for Saudi screen centre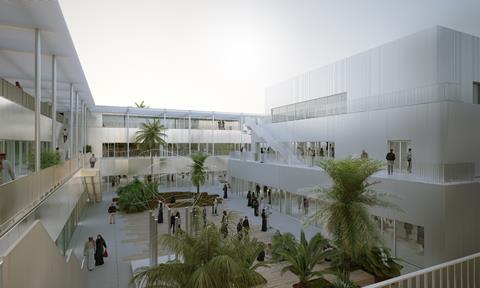 A contemporary arts and cultural heritage organisation that works across the Middle East is seeking architects for an art-house cinema in the Saudi city of Jeddah.
Art Jameel said it planned to launch a design competition for the project, which would add to its Hayy Creative Hub, later this month.
The three-storey, 17,000sq m centre – which is currently under construction – was created by ibda design and is due to complete in 2020.
The creative hub will bring together different cultural experiences from performances and exhibitions to conferences and community markets. It will also act as an incubator for creatives and entrepreneurs. in one neighbourhood. It has open internal courtyards surrounded by shaded terraces and walkways and shared events spaces.
Art Jameel did not give a precise launch date for the cinema competition.