Whitehall promises huge amounts for transport, justice and education
Architects will be in with the chance to win up to £1.1bn of work on infrastructure projects this year, according to the government.
In its National Infrastructure and Construction Pipeline, published this morning, the government has set out how £650bn of private and public investment will be spent over the next 10 years with Whitehall saying it expects up to £31bn to be spent on economic and social infrastructure projects in the 2021/22 financial year.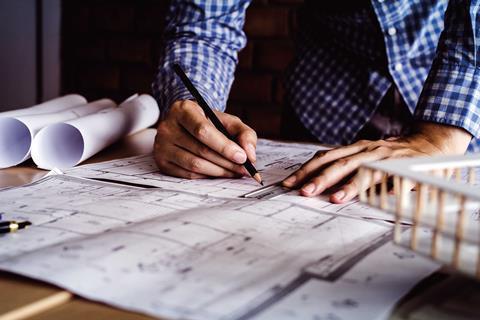 According to the figures, the total value of procurements across economic and social infrastructure planned for 2021/22 ranges between £21bn and £31bn, while the total value of the pipeline up to 2024/25 is more than £200bn.
Of the work to be procured in 2021/22, between £800m and £1.1bn will be awarded to architectural, engineering and design service firms.
Construction work, including building, design and build and civil engineering, makes up over two thirds of the work opportunities, while somewhere between £2.9bn and £5bn will be handed over for repair and maintenance.
Overall, construction firms have been promised £650bn of infrastructure schemes in the next decade under the plans announced by the government this morning.
The sector set to start the procurement of the highest value of work this year is transport, which has 132 procurements across 19 projects. These deals will be worth at least £14.8bn and up to £23.7bn.
This is followed by justice with up to £2.8bn of work to be put up for grabs, comprising 23 procurements across 10 projects.
The education sector rounded out the top three spending client sectors for 2021/22, with 165 projects, worth around £2.5bn, due to be given the green light.
The government has also published its Transforming Infrastructure Performance (TIP): Roadmap to 2030 – a plan on how to maximise spend on the built environment and increase social value from infrastructure projects.
Commenting on these publications Keith Waller, Construction Innovation Hub Programme director, said: "The TIP Roadmap puts societal outcomes, the use of data and digital technology and innovation and improved delivery models at the heart of government infrastructure investment and delivery, which closely aligns with the priorities and focus of the Construction Innovation Hub to drive sector innovation and deliver greater benefits for citizens.
"We will work with government departments to embed platform construction systems, information management and the Value Toolkit into the pipeline to help to make infrastructure in the UK the best in the world."