Restoration and renewal project accounts revealed - as its fate hangs in balance
Architects and contractors were paid at least £18m for their work on the restoration of the Palace of Westminster over a six-month period last year.
Data published as part of the restoration and renewal programme's transparency policy has revealed every invoice paid by both the delivery authority and sponsor body worth more than £25,000.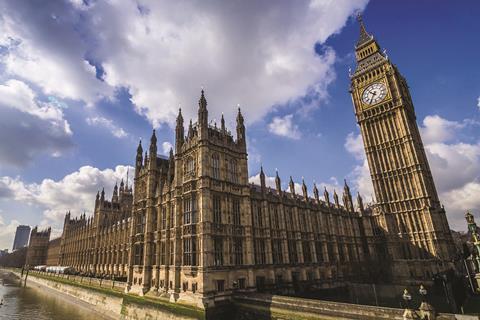 The delivery authority paid CH2M almost £9.2m between May and October 2020. CH2M, which is part of multi-disciplinary design and construction giant Jacobs, was appointed to provide the programme, project and cost management services on the scheme in July 2017.
Architect BDP, which was paid just over £7m in the same period, was awarded its deal on the job at the same time as CH2M.
The practice announced record results earlier this month, with revenue jumping 23% to £131.3m and pre-tax profit up 37% to £12.7m in the year to June 2020.
The next biggest earner was contractor Mott MacDonald, in charge of programme controls, which was paid £252,000.
A spokesperson for the Houses of Parliament Restoration and Renewal programme said: "The Palace of Westminster is falling apart faster than it can be fixed and the organisations set up to restore the complex and unique 150-year-old building rightly work with industry-leading experts, including highly-skilled engineers, architects, designers and heritage specialists.
"We will make sure every penny is invested effectively and as well as being subject to robust audit and assurance processes we will carry out rigorous reviews of costs."
All three firms are waiting on the findings of a review of the restoration and renewal programme which was announced last May.
It will outline a series of cost-saving measures in a bid to bring the budget, recently estimated by public accounts committee chair Meg Hillier to be "at least" £12bn, under control and get the programme back on track.
Led by Sarah Johnson, chief executive of the sponsor body, it had been expected to be published in January before being pushed back until this month – although that date is now in danger of being missed.
Building Design revealed last month that the £500m Northern Estate Programme was being scrapped because of worries over its escalating cost.
The NEP set out to upgrade various buildings across Westminster to serve as temporary homes for MPs and staff to enable the Palace of Westminster refurb to begin.