Socrates Architects lodges plans to upgrade Smithsons-inspired listed offices
Jersey-based practice Socrates Architects has lodged plans to refurbish a brutalist office building in the island's capital of St Helier.
The scheme, drawn up for developer Palladium Group, would see the grade IV-listed Church House upgraded with new windows, repairs to its concrete exoskeleton, the addition of a new fourth-floor terrace and a range of internal alterations. Grade IV is the lowest level of protection in Jersey.
Socrates Architects' design director Nick Socrates said that while the building had once been a shining example of Jersey's post-war architecture, it subsequently fell into disrepair and had been disused for more than a decade.
Completed in 1969 to designs by Taylor Leapingwell Architects, Church House was inspired by Alison and Peter Smithson's Economist Building, said Socrates.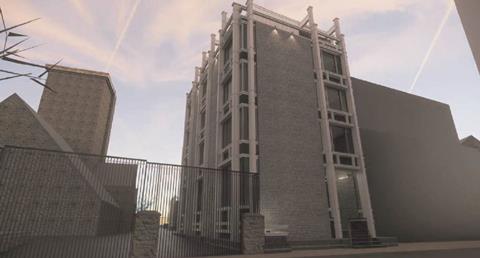 "The building is very unique in its design and is located very prominently in St Helier: right next to the Royal Square and the town churchyard," he said.
"We envisage modern upgrades that sensitively reflect its listed-building status, with a cutting-edge fully-integrated access system for the disabled."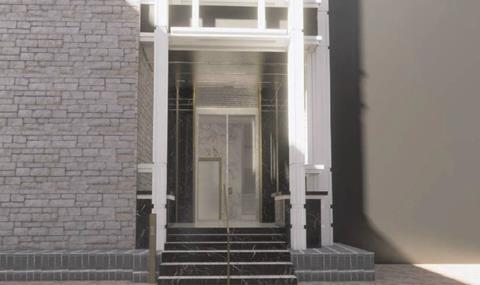 He added that one area of special interest for the restoration was the building's entrance and exterior which had undergone significant changes that were out of keeping with the original architect's design concept.
Socrates Architects plans were validated by the Jersey Government on August 6.