More than two thirds of respondents to a consultation did not support plans for mandatory annual statements charting architects' professional development
Arb is pushing ahead with plans to require registered architects to submit annual 'reflective statements' charting their professional development despite a fervent backlash against it.
More than two thirds, 68%, of respondents to a survey on the regulator's plans to introduce compulsory CPD did not support the written statements, which one registered architect described as "treating professionals like children".
Under the proposals, registered architects will need to document how they have developed over the previous 12 months and their future training requirements.
Arb has said it will be a "crucial outcome-focused" aspect of its proposed education reforms, set to be the biggest shake-up in architectural education for 50 years.
Respondents to the survey were asked to use a multiple choice scale between "strongly agree" and "strongly disagree" to express their opinion on a range of proposals which will be included in the reforms.
Nearly half, 46%, chose "strongly disagree" when asked if they thought the reflective statement should be an important part of the CPD scheme, with 22% choosing "disagree" and just 12% and 4% choosing "agree" and "strongly agree" respectively.
A record 1,350 responses to the consultation were received, 92% of which were from registered architects and just over 5% from architecture students.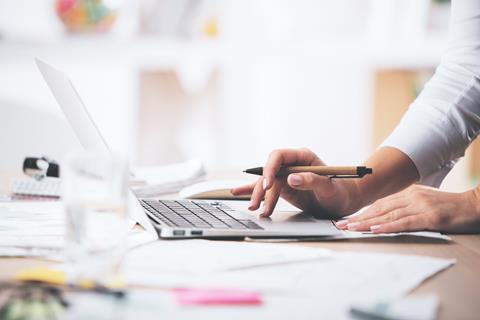 More than half of respondents opted to submit a written response to the question on reflective statements, with comments including descriptions of the scheme as a "tick box exercise" and a "headache". Common concerns including that the plan is overly bureaucratic, duplicates what architects already do, is meaningless, too subjective and undermines the profession.
One registered architect based in the North West said: "This is insulting. It shows a lack of trust and is treating professionals like children. It may be ok for students to be treated like this but not fully qualified experienced practitioners. Competent architects will do CPD that is useful and relevant anyway."
Another, based in the south west, said writing annual statements will be a "waste of our valuable time for a document that will rarely if ever be read" and suggested Arb should focus its attention on reducing the time it takes to qualify.
A registered architect in Scotland said: "A 'reflective statement' suggests that there will be some kind of revelatory or inspired outcome from CPD. I would like to see some examples of what kind of reflection is expected; all I can imagine is that a lot of us will say 'I learned some things about fire doors' or something equally mundane - will this be enough?"
However, others posted more supportive comments, with one respondent saying the requirement would be a "useful way to qualitatively demonstrate development" and another saying it would be a "good way to help reinforce learning".
Despite the tide of negative feedback, Arb has insisted it will retain the reflective statement and will consider how to improve its guidance, including issuing examples of completed statements, so that "its value is better understood".
Arb chair Alan Kershaw said: "I am delighted that we received such a strong and detailed response to our consultation.
"This feedback is a vital part of our work to shape this new scheme, whose central aim is to ensure architects have the knowledge they need to create and maintain a built environment that is both safe and sustainable."
Other parts of the proposed reforms covered in the survey included suggestions on topics for mandatory CPD and potential impacts on equality, diversity and inclusion.
An initial requirement of the reforms will be for architects to carry out CPD on sustainability and building safety in a way which is relevant to their practice.
While there is no minimum number of activities that must completed under the plans, Arb said it will "suggest, but not require" architects to complete eight activities each year.
Nearly half, 45%, of respondents said they agreed that Arb should recommend a minimum number of activities, with 40% disagreeing.
The most frequently suggested topic for mandatory CPD was changes to regulations, supported by 24% of respondents, followed by sustainability with support from 22%.
Just under one in five respondents did not support Arb setting mandatory topics, with this group most likely to be architects who have been registered for at least 21 years.
Concerns over mandatory CPD's impact on inclusivity were flagged by 19% of respondents, most likely to come from minority ethnic groups and female respondents.
Money and finances was the most common potential barrier to CPD raised by this group, with one architecture student in Yorkshire asking Arb to give more consideration to how those on low incomes can access training.