Moreau Kusunoki wins Powerhouse Parramatta competition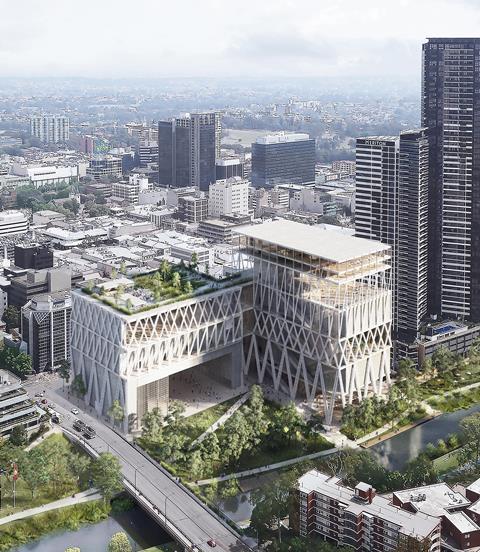 Amanda Levete's practice AL_A has been beaten to a major cultural project in Sydney by a team featuring Moreau Kusunoki.
The Franco-Japanese architect, working with Australian practice Genton, has been named the winner of the Powerhouse Parramatta competition which is being described as the biggest investment in arts and culture in New South Wales since the Sydney Opera House.
The £220m project will see the venerable Museum of Applied Arts & Sciences relocated to the city's western suburbs, the first time a major cultural institution will have been located in the "geographical heart" of the city – far from its current centre – in what is being rebranded "Sydney's Central River City". MAAS' current Powerhouse Museum is in the inner-city district of Ultimo.
Shortlisted US architect Steven Holl and the Italian Carlo Ratti also missed out on the prize after 73 teams featuring 529 practices were whittled down to one winner. Each of the shortlisted teams will receive an honorarium of about £80,000.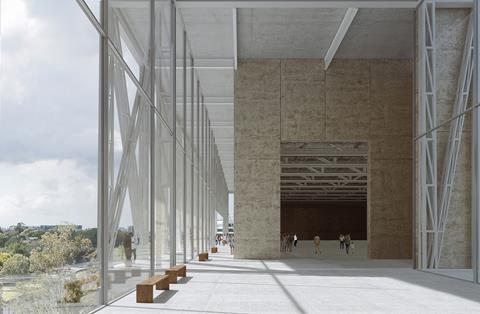 The jury included Jeanne Gang, founder of Studio Gang Architects, and David Gianotten, managing partner of OMA.
Competition director Malcolm Reading said: "The jury's decision was unanimous. This was the most sophisticated and assured proposal, absolutely of its time, attuned to the Australian cultural landscape and dexterous in the way it balanced the Powerhouse's and local community needs.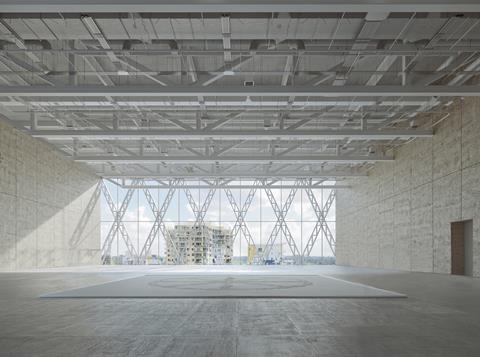 "Moreau Kusunoki is a studio with a global reputation for seriousness about their work and personal modesty. Their Australian partners, Genton, also impressed the jury with their authenticity and rigour. This is a sound, grounded team for an ambitious project which we expect to become a global landmark."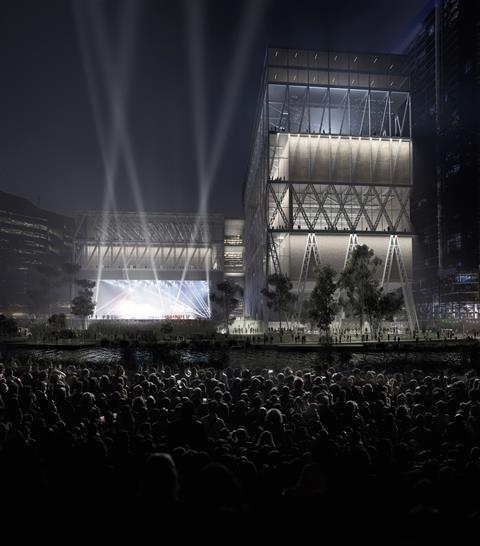 Moreau Kusunoki and Genton have designed a latticed exoskeleton that will allow the public to see glimpses of the exhibitions and collection from the outside and give museum visitors views of the city and river. Between seven presentation spaces and the latticed exoskeleton will be an additional layer of space, inspired by the Japanese concept of "mâ" – a liminal space which is activated by its users depending on need.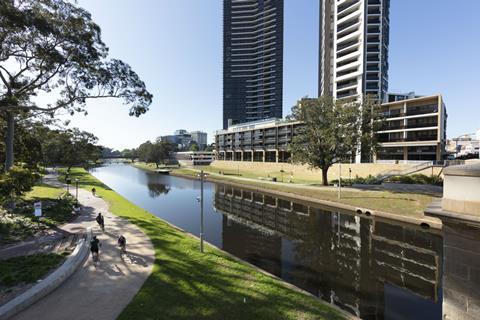 Moreau Kusunoki said: "We envisage the Powerhouse Parramatta as a hyper-platform, a building with limitless potential which continuously evolves. The built form treads lightly on the site, creating a porous ground plane. The architecture connects the city with the river, providing generous public space and creating an open 24-hour precinct that engages locals and visitors.
"The flexible and dynamic presentation spaces are linked through transparent connecting spaces, which offer a quiet place for reflection, a lively place for interaction, a safe, neutral space for meetings and the creation of new shared memories. The Powerhouse will transcend scale to exist simultaneously as both intimate and iconic."
The Paris-based practice was founded by Nicolas Moreau – who has worked for Sanaa and Kengo Kuma – and Hiroko Kusunoki whose experience includes time at Shigeru Ban Architects in Tokyo and working for Hala Wardé at Ateliers Jean Nouvel.
Powerhouse Precinct shortlist
AL_A (UK) and Architectus (Australia)
Bernardes Architecture (Brazil) and Scale Architecture (Australia)
BVN Architecture (Australia) and Carlo Ratti Associati (Italy)
CHROFI (Australia) with Reko Rennie (Australia)
Moreau Kusunoki (France) and Genton (Australia)
Steven Holl Architects (United States) and Conrad Gargett (Australia)