Reshuffle leaves us in 'extraordinary situation', says RIBA president
RIBA president Simon Allford urged the government to focus on solvling the housing crisis with "consistent and effective leadership" after Boris Johnson appointed the 11th housing minister in as many years.
Allford described it as an "extraordinary situation".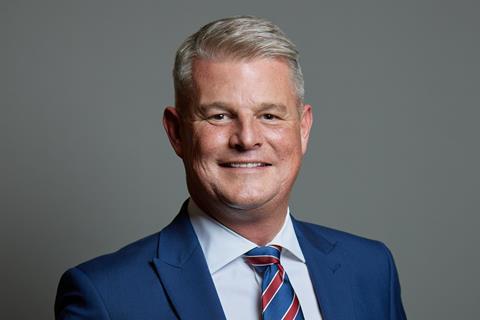 Former deputy chief whip Stuart Andrew replaced Chris Pincher in today's mini reshuffle which also saw Jacob Rees-Mogg made minister for Brexit opportunities.
The Brexit-supporting Johnson loyalist is the 11th housing minister in the 12 years since the Conservative party came to power in 2010. He will serve under Michael Gove, who was appointed secretary of state for levelling up, housing and communities in September, replacing Robert Jenrick.
Andrew, who has served in the government since the last days of Theresa May's tenure in 2018, has been MP for the Pudsey constituency in West Yorkshire since 2010,where he has campaigned against plans for new housing.
RIBA president Simon Allford said: "We welcome Stuart Andrew into this key role and hope he can quickly get to grips with the very immediate and multifaceted housing crisis facing people up and down the country. But this is an extraordinary situation – he's the 11th housing minister in as many years.
"With the government highlighting the importance of improved housing in its levelling-up agenda, it must now work to secure consistent and effective leadership in this area.
"I hope to meet with the new minister soon, to discuss how we can share expertise and successfully progress the regeneration of our towns and cities. With the right skills and adequate funding, we can deliver the wealth of warm, safe and healthy homes that this government has promised."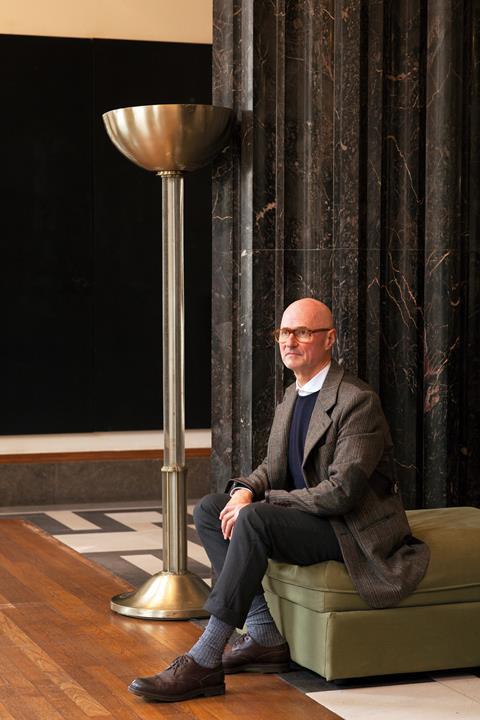 Andrew has been deputy chief whip for the last two years, before which he has also had roles as a junior defence minister and junior Welsh minister.
He worked in the whips' office during a controversial period. Last month it was accused of using underhand tactics amounting to blackmail to ensure Tory MPs supported the party line.
Andrew's housing track record includes campaigning against plans by Leeds City Council for 70,000 homes in the city, a move he described in parliament as "over-ambitious" and posing "a threat to the green-belt land that makes our city and my constituency great".
His website currently lists "saving green spaces" as one of his six central priorities. It says: "I will continue to work with local residents and community groups to save green spaces that are under threat of development thanks to Leeds Labour Council. We need to preserve these sites for future generations to enjoy."
He was also one of a number of landlord MPs who were criticised for voting against a 2016 amendment to the then Housing and Planning Bill designed to ensure all rented homes should be fit for human habitation. He has also voted to phase out secure tenancies for life.
He has also voted to reduce housing benefit for social tenants deemed to have excess bedrooms - which Labour describe as the "bedroom tax".
According to democracy website They Work For You, he owns a house in Leeds from which he earns a rental income over £10,000 a year.
He defected to the Labour Party between 1998 and 2000, spending time as a Labour councillor.