'Absolutely no compromises – criticism has made it better' says architect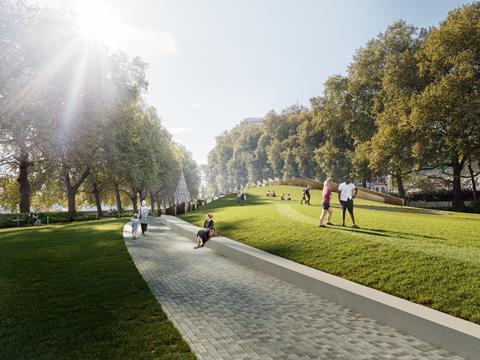 The architect behind Adjaye Associates' controversial Holocaust Memorial said the proposal has been improved by taking on board public criticism.
Lucy Tilley, director of the practice's London office, said there had been "absolutely no compromises" to the £50m scheme beside Parliament.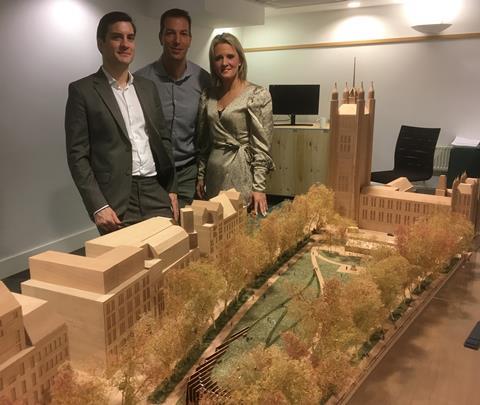 They hope to put it in for planning before the end of the year, once they get the green light from government.
The revised scheme goes on public display today until Saturday. See Adjaye's original National Holocaust Memorial scheme here.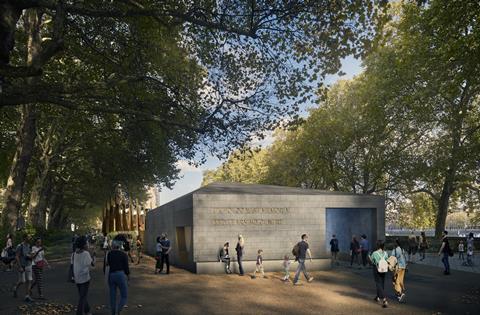 The biggest change is that the memorial has shifted to the southern end of Victoria Tower Gardens, with the addition of an entrance building to handle security checks and process timed, ticketed admissions to prevent a build-up of queues in the park.
A courtyard separates this building from the memorial itself, giving visitors time to pause, they said.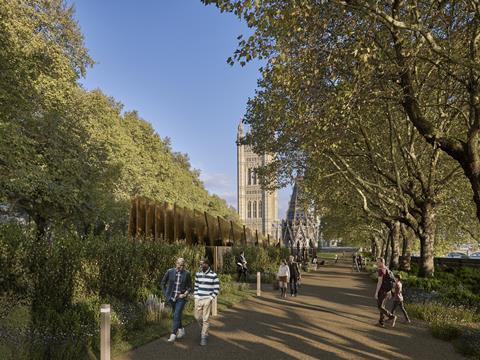 The memorial structure, which is sunk 9m into the ground and entered through 22 spaces between bronze fins which rise up from the landscape, has been shifted slightly away from the existing Buxton Memorial which celebrates the abolition of slavery.
The 22 spaces represent the 22 countries in which Jewish communities were destroyed during the Holocaust.
Other changes to the scheme include the retention of 100% of a playground area at the southern end – although it will be upgraded – and a new, slightly larger kiosk.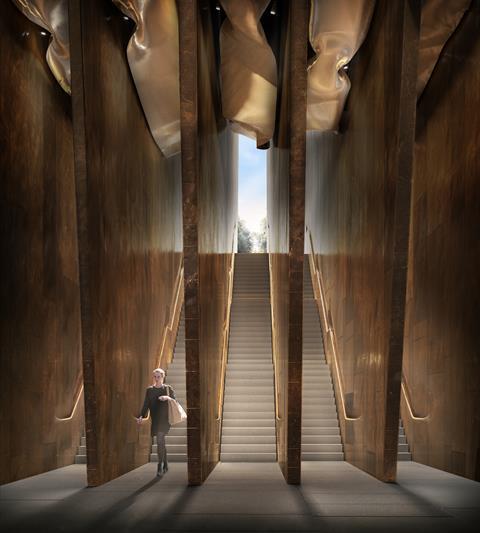 Park users will be able to walk around the whole memorial and see into the courtyard through glazed gaps in a security fence concealed in a hedge, even if they are not visiting it.
Asa Bruno, director of memorial architects Ron Arad, said the sloped design would give visitors new vantage points over the river and towards Parliament.
Tilley said the whole team was "really proud" of the scheme, adding that it was a high point in her own career.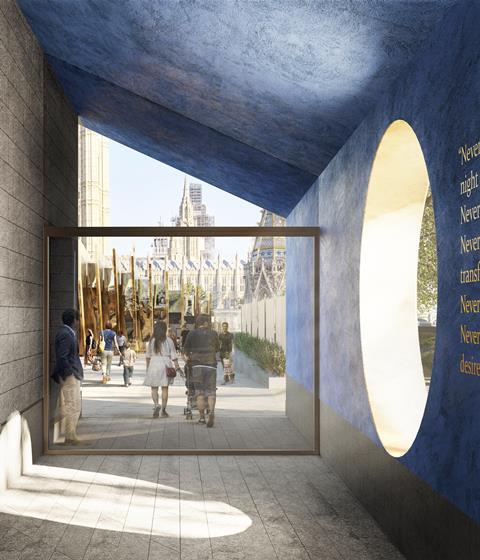 "You don't get a scheme like this every day. Who gets to build at such a location and subject matter?" she told BD.
"We get special projects at Adjaye but this is up there at the top – for David as well as for me. After doing the Smithsonian this is equally as important."
Architect Barbara Weiss, co-founder of the Save Victoria Tower Gardens Campaign, warned that the objectors would fight the scheme through planning.
She said: "This very complex hill-with-fins-cum-security-courtyard-and-entrance-pavilion splits the park into two totally isolated sections – views are lost, the generous and continuous swathe of lawn is lost."
Last year, Adjaye beat a number of high-profile rivals including Foster & Parters, Zaha Hadid Architects and Daniel Libeskind to design the national Holocaust Memorial and Learning Centre.
Others working on the project include Ron Arad as memorial architect and Gustafson Porter & Bowman as landscape architect.