Tributes pour in for social housing visionary from colleagues and historians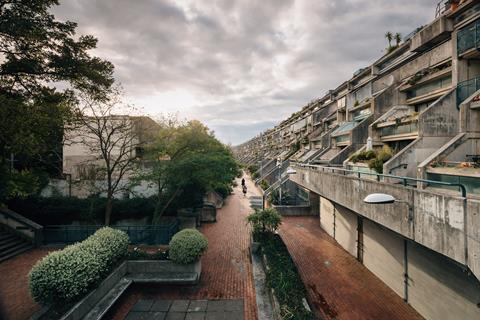 Tributes have poured in for Neave Brown, the Royal Gold Medallist who died on Tuesday aged 88.
He was described as probably the greatest housing architect Britain has known for a century, by the historian Mark Swenarton, author of Cook's Camden, a history of Brown's legendary work in the borough.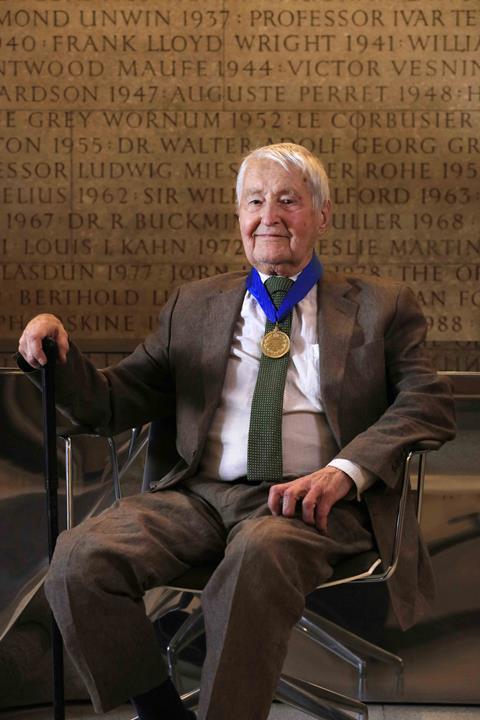 But it was only towards the end of his life, when he had left architecture to fulfil his youthful ambition of becoming an artist, that his work began to be fully appreciated.
US-born and British-educated Brown was best known for his visionary Alexandra Road estate built by Camden council in the 1970s. He believed every home should have its own front door opening directly on to the street, as well as its own private open space, qualities incorporated at Alexandra Road. Yet after a public inquiry into delays and cost overruns he never worked again in the UK.
Tributes were led yesterday by RIBA president Ben Derbyshire who said: "The architecture community has lost a giant."
Swenarton said Brown died "incredibly peacefully" at his home with his wife Janet and son Aaron at his bedside. One of the very last things he did was watch a video of himself being interviewed at the Hackney Empire in October, with reflections from Farshid Moussavi, Peter Ahrends and Stephen Bates. He was "hugely delighted" by it, said Swenarton.
Neave Brown was a towering figure in post-war British architecture who in the final months of his life achieved the recognition he deserved

Mark Swenarton
Swenarton went on: "Neave Brown was a towering figure in post-war British architecture who in the final months of his life achieved the recognition he deserved.
"The housing designs he produced at Camden and elsewhere are recognised worldwide as among the greatest achievements in that field and will continue to inspire architects for many decades to come.
"He was probably the greatest housing architect in Britain in the past 100 years, the technical skill of his planning matched by his passionate empathy with the people who were going to live in his buildings."
Brown's contemporary, Kate Macintosh, said: "Neave Brown and the ethos of Cook's Camden encapsulated the best that could be achieved in public practice, through aspirational leadership, attracting dedicated talented staff and who were supported in the exercise of their skills.
"That Neave's London opus is now all listed is a vindication of his inspirational commitment, the crowning of which came with the Royal Gold Medal.
"That achievement stands as a constant rebuke to the banality of thought on housing the nation, emanating from government, at every level, since the public offices were put through the shredder."
It's up to us now to fight on to protect and extend that vision

Tom Cordell
The historian Barnabas Calder said: "Neave Brown was among the giant figures and last survivors from the great age of British council housing. The integrity of his thinking and the quality of his architecture were outstanding, and the many happy residents of his wonderful schemes are the finest tribute he could have."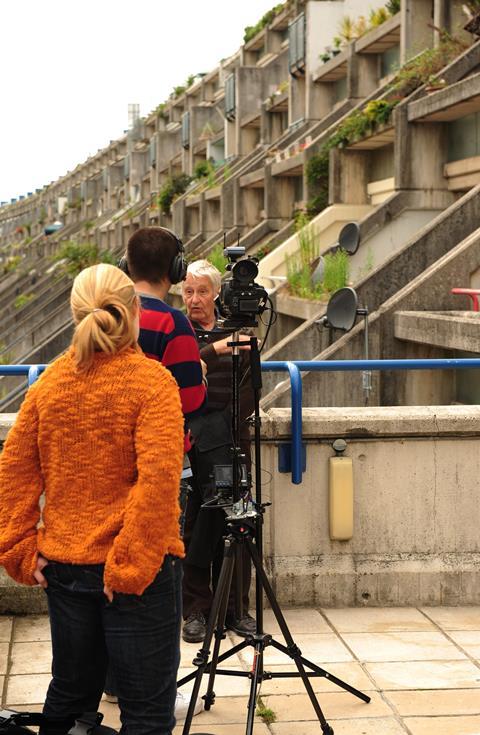 The filmmaker Tom Cordell, whose documentary Utopia London features Brown and his work, recalled: "Neave's company was always a joy: he had a tiggerish enthusiasm and sense of fun, coupled to an extraordinary intellect that could range around almost any subject. Yet all this was underpinned by a deep sense of moral purpose.
"He saw architecture's duty was to improve the lives of all citizens; not just by creating good homes, but by locating them in the fabric and culture of the city in a way that could break down class divisions and create a more coherent society.
"As he described Alexandra Road to me, 'It makes a continuous public realm… Now from my point of view the notion of a coherent, seamless society doesn't say that everyone is the same, but it is at the core of my understanding of socialism.'
"That he lived as part of a mixed community in a flat on a council estate he'd designed himself proved that these were not just fine words but the values he lived by. It's up to us now to fight on to protect and extend that vision."