Up to £2m available to successful architect-led team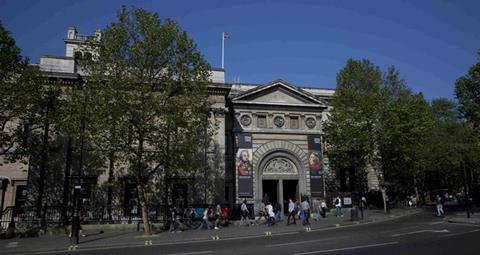 The National Portrait Gallery has launched the procurement process to find architect-led teams for the "overhaul and refurbishment" of the Victorian building.
Back in the summer the gallery announced £35.5m expansion plans, dubbed Inspiring People: Transforming our National Portrait Gallery.
A contract notice for the work says bids should include an architect as lead consultant, a heritage architect, principal designer, planning consultant, acoustics consultant, structural engineer and a mechanical, electrical and plumbing services engineer.
Gallery bosses gave an estimated value for the contract of up to £2m, excluding VAT, and said successful bidders would need to demonstrate a track record of working on heritage projects, particularly grade I-listed buildings, and should also be able to assist with Heritage Lottery Fund round two applications.
The National Portrait Gallery's current home was designed by Ewan Christian and opened in 1896. It has been extended twice, initially in the 1930s with a wing designed by Sir Richard Allison, and most recently Dixon Jones' Ondaatje Wing, which opened in 2000.
The gallery's procurement notice said it expected up to six teams to be invited to bid for the project. Requests to participate in the process must be submitted by midday on November 9.