MCW follows in footsteps of Richard Murphy and BDP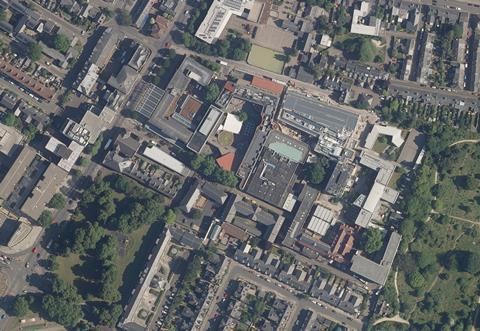 Moses Cameron Williams (MCW) Architects has been appointed to create a new masterplan for Anglia Ruskin's Cambridge campus.
This will be the third version of the masterplan in the past 10 years, after the estate acquired additional buildings and sites close to the original campus.
New academic buildings have been built since the first iteration of the masterplan was developed by BDP. This was approved in 2008 before being revised by Richard Murphy Architects in 2013 to include options for future development.
Colin Moses, director at MCW, said: "We are delighted to have been chosen. Our approach is focused on creating 'places for people' - spaces that are comfortable, enjoyable, safe and supportive.
"We will be working hard to help the university fulfil its strategic thinking for the next decade, creating a vibrant, innovative and inclusive learning and research community."
Among the new buildings is a £25m science centre which was built last year.