Victoria Hills to leave London's multi-billion-pound Old Oak and Park Royal Development Corporation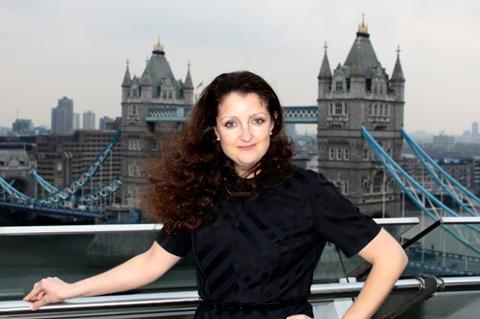 The chief executive tasked with spearheading the capital's largest regeneration scheme has resigned, it has been announced.
Victoria Hills was appointed to lead the Old Oak and Park Royal Development Corporation in 2015 under then-mayor Boris Johnson, but the project subsequently came under fire from successor Sadiq Khan for failing to maximise affordable housing levels.
The project aims to deliver 25,000 new homes and 65,000 new jobs on 650 hectares of brownfield land spanning three London boroughs and will host the intersection of the Crossrail and High Speed Two rail lines. The site is also home to other rail lines and the Grand Union Canal, and poses a number of infrastructure and remediation challenges.
Last year a team led by Aecom – and including architects Asif Khan, BIG, Maccreanor Lavington, Weston Williamson and Wilkinson Eyre – was picked to masterplan the bulk of the project, beating rival bids that included Allies & Morrison, Grimshaw, Farrells and Heatherwick Studio.
At the time the winning team was announced, it was anticipated that a preferred masterplan option would be revealed early this year.
PLP with Arup and West 8 has already drawn up a masterplan for the regeneration zone's largest private landowner, Cargiant. That 18 hectare scheme will include 7,000 homes, schools and parks.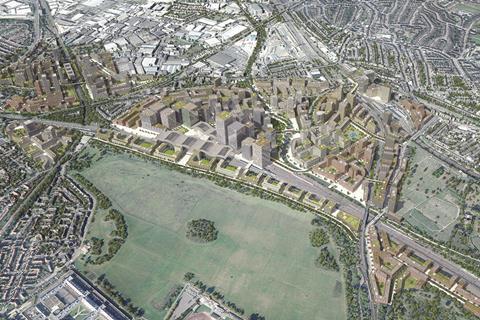 A statement from the OPDC said Hills was standing down to become chief executive of the Royal Town Planning Institute but would continue in post until April, when an interim replacement would be appointed.
London mayor Sadiq Khan applauded Hills for her contribution to the project.
"I would like to thank Victoria for her leadership, commitment and dedication as chief executive of the Old Oak and Park Royal Development Corporation," he said.
"This is one of the most important regeneration sites in London with capacity for thousands of genuinely affordable homes."
However, just over a year ago Khan said his mayoral predecessor had left the Old Oak project "in a mess" after a report questioned the cost of land acquisition agreements underpinning the scheme.
"It is clear from this review that Boris Johnson was rushing headlong into agreeing a land deal with government that was not in the city's best interests, potentially reducing the amount of affordable housing that can be obtained from the site," he said.
Khan also criticised a failure to forward-plan the potential to build new homes above a proposed £142m Crossrail depot that the review said had resulted in the loss of valuable development land.
Announcing her departure, Hills said it had been a "great privilege" to establish a new Mayoral Development Corporation for the "enormously complex project".
"I shall be watching the development of Old Oak and Park Royal with interest and huge affection and I wish the team and my successor well in their future endeavours," she said.
Her last public social media foray before the announcement was a retweet anticipating a tough day ahead.
💙 ATTENTION 💙
This is your Sunday evening reminder..
Take a deep breath, pick yourself up, dust yourself off.. & start over again..
Tomorrow is a new start... make it count 👌🏻❤️@RespectYourself #joinin247 #MentalHealth 💚 pic.twitter.com/kHVTTtXJ4C

— Jennifer Down (@JenniferDown4) January 7, 2018
OPDC chair Liz Peace said Hills had been a key figure in the project's "challenging" early years, and had "left the ground well prepared" for the project.
The corporation said OPDC said planning permission had currently been granted for almost 11,000 homes, with construction having started on the first 600 in September last year.