Big names and emerging architects vie to restore fire-ravaged grade I mansion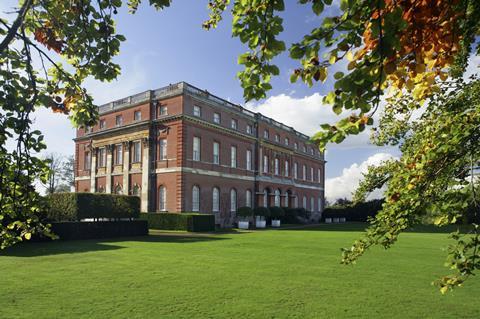 How the building looked before the April 2015 fire
Teams led by Amanda Levete and Allies and Morrison are among the six-strong shortlist competing for the £30 million restoration of grade I listed Clandon Park.
The Palladian mansion near Guildford in Surrey was gutted by fire two years ago but owner the National Trust is committed to restoring the building, which was built in the early 1730s to a design by Venetian-born architect Giacomo Leoni.
Donald Insall, Purcell, Sergison Bates, and New York-based Selldorf Architects are the other lead architects on the teams (see shortlist below)reaching the final stage of the contest, which launched in March.
Competition organiser Malcolm Reading said 60 teams of architects, engineers and consultants had thrown their hats into the ring for the project.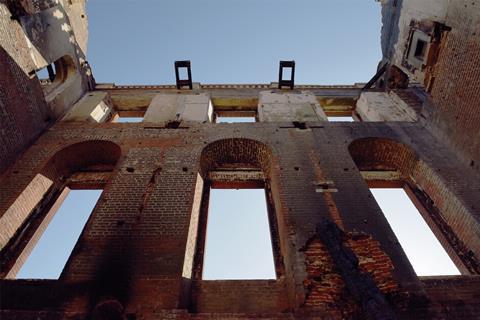 The National Trust also announced its nine-member jury for the competition, which is chaired by National Trust trustee and former director of the National Portrait Gallery Sandy Nairne.
It includes architect Ptolemy Dean, Victoria & Albert Museum design director David Bickle, actress Penelope Keith – who is also president of National Trust West Surrey – and former Labour culture secretary Lord Chris Smith.
Paul Cook, the National Trust's project director for Clandon Park, said the building was architecturally significant for capturing the moment in England when Baroque architecture was making way for Palladianism.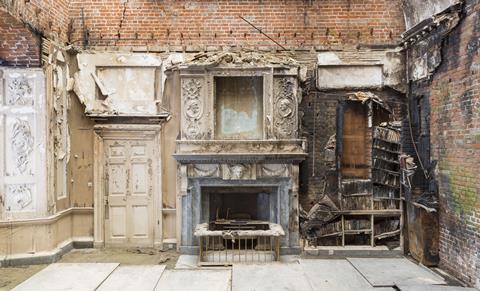 He said the trust envisaged a "sensitive and thoughtful restoration" of some of the principal state rooms on the ground floor along with the introduction of new spaces, for imaginative programming, on the upper levels.
"We eagerly enter the next stage of the process, which is intended to deepen engagement between the trust and the shortlisted teams," he said.
"We will be welcoming the finalists to Clandon to immerse them in the spirit of place."
The National Trust said the brief to the competition finalists specifies that the two elements of the project – restoration and new space – should "confidently relate" to each other and create a building that reads as one, and is integrated within its setting.
The winning bid team is expected to be picked in early autumn, for construction to start in early 2019.
Clandon Park shortlist
Amanda Levete's AL_A and Giles Quarme & Associates with Arup, James Lingwood and GROSS. MAX
Allies and Morrison and Feilden+Mawson with Price & Myers, Max Fordham, Nissen Richards Studio, Tom Stuart-Smith, David Bonnett Associates and The Fire Surgery
Donald Insall Associates and Diller Scofidio + Renfro with Price & Myers, Max Fordham, Barker Langham and Tom Stuart-Smith
Purcell and Sam Jacob Studio with Arup, QODA Consulting, Brendan Cormier and Churchman Landscape Architects
Selldorf Architects and Cowie Montgomery Architects with Studio Otero Pailos, Arup and Vogt Landscape Architects
Sergison Bates Architects and AOC Architecture with Philip Hughes Associates, Tavernor Consultancy, Price & Myers, Ritchie+Daffin, Tom Stuart-Smith and Graphic Thought Facility.