Original garden city sows seeds for expansion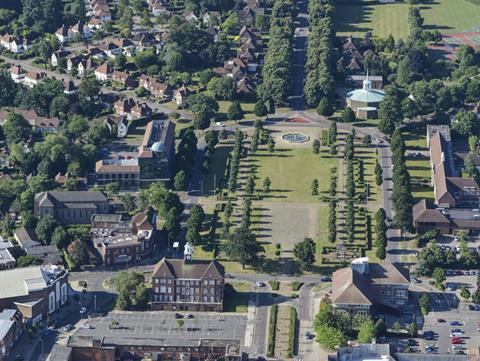 The Hertfordshire town seen as the mother of all garden cities has kicked off a design competition seeking ideas for a 45ha expansion area to deliver up to 900 new homes and a primary school.
Founded in 1903, Letchworth Garden City was the brainchild of social reformer Ebenezer Howard who sought to improve people's lives by combining the best of living and working in the town and country.
The principles underpinning its planned development led to a vibrant international garden city movement.
Now the need for new homes has prompted the first planned expansion of the town for the first time since the 1980s and the development site – north of the post-war Grange Estate – is included in the next North Herts Local Plan, which is due to be formally adopted next year.
RIBA Competitions said it had been appointed by Letchworth Garden City Heritage Foundation to seek design proposals from architect-led teams from around the world, from which up to four schemes would be chosen to progress to the next stage.
Past RIBA president Jane Duncan – who is a member of the competition judging panel – said the competition was "a very rare opportunity" for architects to "showcase their empathy" for the pioneering garden cities ethic with proposals that embodied 21st-century sustainable living.
"I look forward with great relish to seeing the outcome of this competition," she said.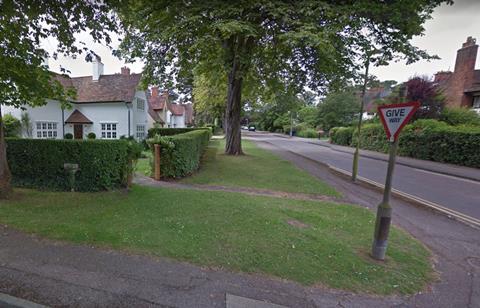 David Ames, executive director of Letchworth Garden City Heritage Foundation, said there was a huge opportunity to re-imagine some of the founding principles underpinning the work of original architects Barry Parker and Raymond Unwin.
"The foundation hopes that the competition will help move the debate about new housing away from purely numbers and delivery to creating beautiful affordable homes in great places where people will want to live and work," he said.
"Competitors are invited to submit ambitious and sustainable solutions which address the social, environmental and financial challenges of the 21st century, embedded in high-quality placemaking."
RIBA said the initial stage of the competition was open to submissions until 2pm on December 13 and that entries would be assessed anonymously.
More details about the competition are available here.