Original 18th-century bridge was washed away in the floods of winter 2015
Knight Architects has been asked to design a replacement for a historic bridge in the Lake District which was destroyed in the floods more than 18 months ago.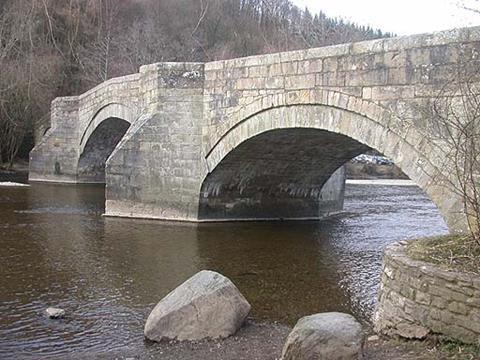 The original stone arch bridge across the River Eamont at Pooley Bridge was built in 1756 but was destroyed by the catastrophic floods stirred up by Storm Desmond at the end of 2015.
"The abrupt removal of the old bridge was profoundly shocking to the people of the north Lake District and the construction of a new permanent crossing of the River Eamont will be an emotional relief, as well as providing a vital link in the daily life of the area," said Knight in a statement.
A temporary bridge has been in place since last March.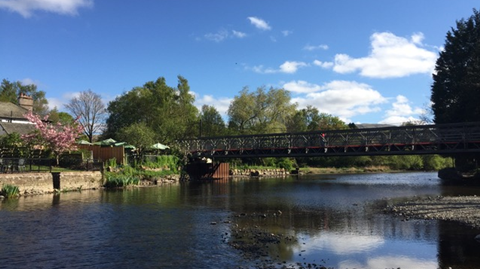 Knight Architects will lead a consultation to identify the aspirations and sensitivities of the community for their new bridge.
The preferred design must satisfy a range of technical constraints including the need to work around the temporary Bailey Bridge structure, as well as fitting with the community's sense of identity, said the architects.
Martin Knight, director at Knight Architects, said: "Bridges often mean a lot to people on a personal level and this is felt most deeply when they are destroyed. The project brings the opportunity for Pooley Bridge to permanently put the terrible 2015 floods behind it and we are delighted to work with the community and Cumbria County Council to design a fitting replacement, which is in harmony with this beautiful setting and of which they will be proud."
Knight is working with engineer Mott MacDonald on the scheme as well as Cumbria council and the Lake District National Park Authority.
The village of Pooley Bridge sits at the north end of Ullswater and is a popular tourist destination.
Knight Architects is currently working on the £600m Mersey Gateway scheme as well as the A55 Third Menai Crossing in north Wales.
Work on the Cumbria scheme will start immediately.