Architect appoints first woman managing partner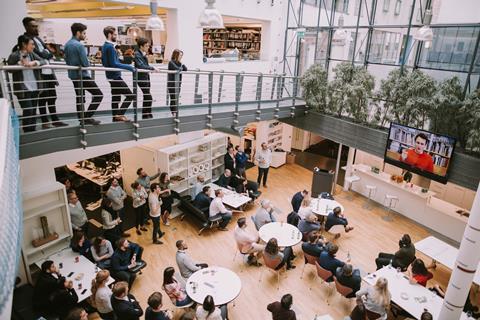 Grimshaw has appointed Kirsten Lees as managing partner of its London office, the first time a woman has held the role.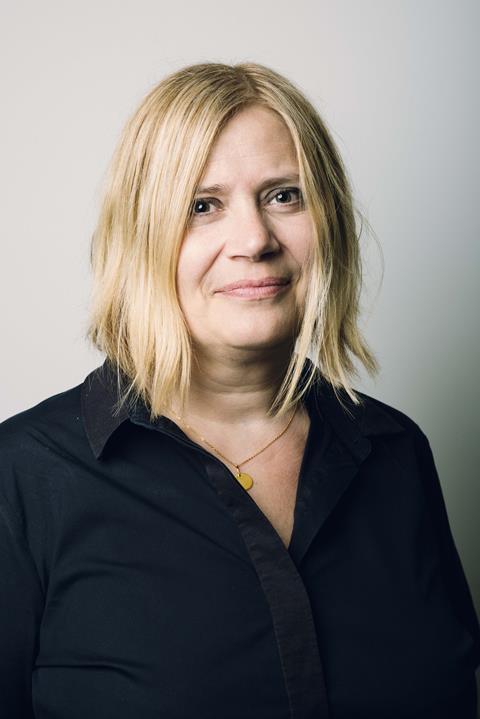 Lees, pictured, was unanimously elected by the other partners when Mark Middleton stepped down after six years.
The two-day-a-week role, which involves taking responsibility for the operating performance of the studio, is shared between the partners. They are voted in by their peers for a maximum of two three-year terms.
"It's about helping corral opinion and steer things," she said in an interview with BD. "We are a partnership so we agree on a direction and build from that, but we are all quite vocal, strong-minded people and that's very much part of my role."
Lees is the only woman among the London office's current 10 partners, something they say they are committed to changing.
"We have a fantastically strong set of senior architects who are female and we are looking to promote a selection of them to the letterhead in the near future," said Middleton, a BD columnist and architect of the London Bridge station redevelopment. He said at least one more woman should make it to partner in the next three years.
"Diversity has been a massive issue. It's not why Kirsten was selected – she is the best person for the job. But we've tried to look at every single thing that might put women off," he said.
This includes equalising parental leave and introducing return-to-work bonuses that acknowledge the high cost of childcare. They have also learnt that promoting women early in their careers means they are more likely to return after having a child.
The proportion of women in the senior leadership team has risen from 12% to more than a quarter during Middleton's tenure and he said this is "moving towards" 40%.
Lees refused to be drawn on targets – describing them as "a rod for your own back" – but acknowledged it won't be solved overnight.
"It's not a trivial issue. It's a massive issue and has to be dealt with lastingly," she said.
"We are in for the long haul and want to change the face of the practice. We want to ensure we have a long-term structured process to effect change."
Gender is not the only area of diversity Lees hopes to tackle. She also cited sector and scale of projects.
She said the practice has become "pigeon-holed" as a transport specialist and she was keen for the breadth of its work to be better known. As the woman who brought in Bath rugby stadium and who led the practice's Wimbledon and Curragh racecourse work, she intends to make sport a particular focus.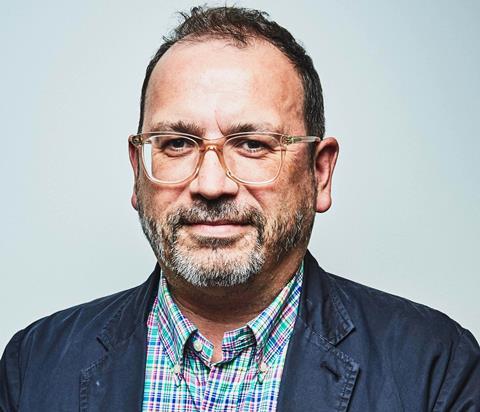 Middleton, pictured, has presided over a period of "amazing growth" including a 78% increase in net revenue to £17.5m, 61% increase in profits, 50% more staff and three more partners.
The aim now is to breach the £20m net revenue mark, he said.
Lees, who took over this month, was more circumspect, saying: "Growth for growth's sake is not good.
"We've gone through a huge period of success and growth over the last six years and now we've moved into a period of consolidating and building up. We have been fantastically successful but that brings pressures.
"We've always been a design-led practice. As we get bigger in scale it's important to focus on maintaining that reputation. We never want to lose that focus."
She's also got her eye on the culture of the office. One of her first innovation was to introduce summer timetables, allowing staff to clock off at 3pm on Fridays in June, July and August.
The London office is currently Grimshaw's only permanent European presence but the partners are looking at whether to upgrade their Paris Metro project office into the practice's ninth studio worldwide.
"We're actively debating whether that's something we want to invest in because of Brexit," said Lees.
Middleton added: "But we have to know what the hell Brexit is before we decide whether it's worth it."