Architect honoured for lifetime's work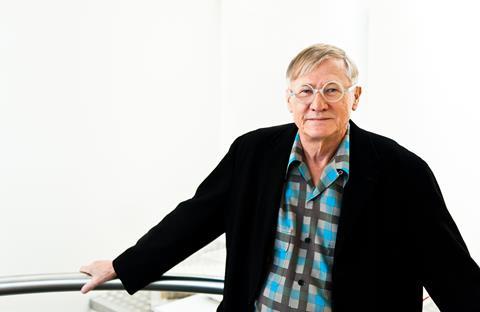 Nicholas Grimshaw has today been announced as the winner of the RIBA's Royal Gold Medal.
He is probably best known for the Eden Project and the International Terminal at Waterloo Station, but he and the practice he founded in 1980 have completed numerous projects spanning the globe.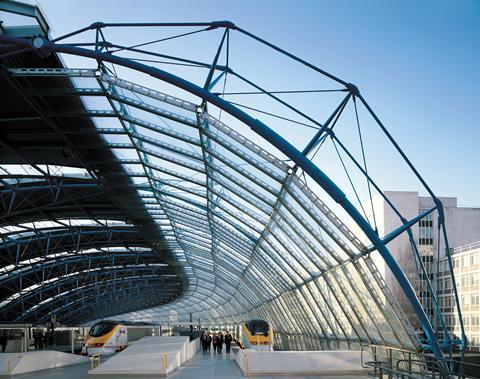 Grimshaw said: "I am thrilled to hear about the Gold Medal and would like to thank those who supported my nomination. My life, and that of the practice, has always been involved in experiment and in ideas, particularly around sustainability; I have always felt we should use the technology of the age we live in for the improvement of mankind. I would like to thank everyone who has ever worked in the office for contributing to our bank of ideas, and for helping to make it an enjoyable and humanistic place."
The UK's highest award for architecture is given for a lifetime's work and is given to a person or group of people who have had a significant influence "either directly or indirectly on the advancement of architecture". It is personally approved by the Queen – who knighted Grimshaw in 2002.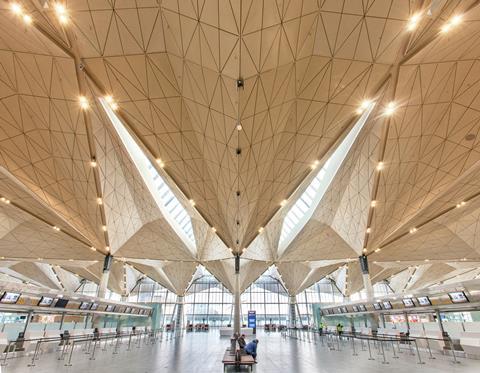 He was nominated by Simon Allford of AHMM, whose citation is below. Other supporters included Frank Gehry, Norman Foster, Peter Cook, Ted Cullinan, Richard Rogers, Jane Priestman and Antony Gormley.
RIBA president Ben Derbyshire, who chaired the selection panel for the 2018 medal, said: "For more than half a century, Sir Nicholas's influence has been exceptional.
"He is responsible for an extraordinary number of buildings and infrastructure projects of international significance, and for the continuous development of an architecture which places technology at the heart of the aesthetic.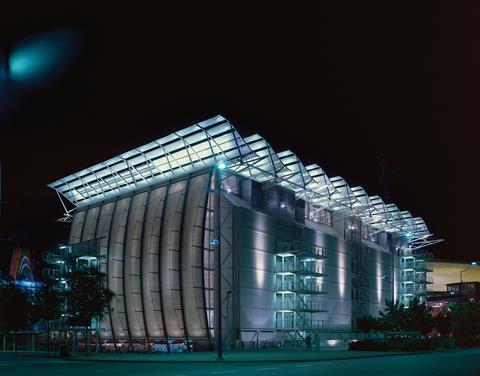 "His influence on architecture extends beyond his work as a practitioner. He is an educator, champion for the UK architectural profession and for culture more widely. He is an inspiration to a future generation of architects and his recognition with this Royal Gold Medal is well overdue."
The other jurors were Patty Hopkins (RIBA Gold Medallist 1994), Bob Shiel (Bartlett School of Architecture), Wasfi Kani (RIBA Honorary Fellow 2018) and Pat Woodward (RIBA and Matthew Lloyd Architects).
Grimshaw graduated from the AA in 1965 and won many awards for his early work. He remains chairman of Grimshaw Architects which now has more than 600 people employed in eight studios worldwide. He has lectured in 23 countries and was elected to the Royal Academy of Arts in 1994, serving as president from 2004 to 2011.
Last year's winner was Neave Brown.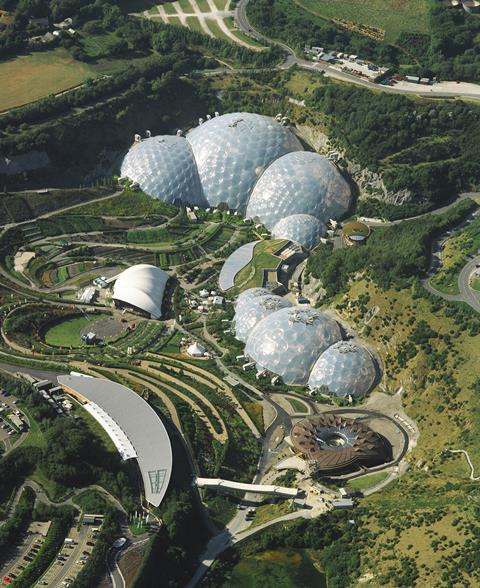 Sir Nicholas Grimshaw by Simon Allford
I have known Nick Grimshaw since I worked for him in the early 1980s. At this time the practice was well established and known for its pursuit of a particular way of seeing and making buildings. The practice then was only a dozen people but its modus operandi – that has facilitated its growth into a major international practice – was already well established.
The focus then as now was on how buildings should be designed from the outset to respond for the need to change over time in use. The preoccupation was how plan and section could define use, structure and detail to allow for this change. Nick always understood that the life of a building begins once the architect's engagement ends.
Nick's particular view on the world thus combines an interest in architecture at the scale of infrastructure, with construction and detail. His focus is on how the technology of new and, wherever appropriate, old materials can work to make an architecture that engages in size (form and silhouettes), detail (celebrating the maker's mark), energy performance, and long-term capacity for adaptive use. It is this breadth of interest that has made his work both distinguished and of importance to architectural discourse.
The relevance of Nick's personal response to the challenges of making architecture in the modern era is demonstrated by the fact that his practice has now designed and delivered key projects around the world, all at very different scales and for very different client groups.
Nick's influence on the profession also extends beyond his work as a practitioner. He has chaired numerous national and international juries for both competitions and awards. He has lectured extensively and around the world, examined and taught widely and is a past president of both the Architectural Association and the Royal Academy. In this latter role he played a key part in garnering the support of painters, sculptors and printmakers, as well of course as the architects, in creating a new facility for, among other things, the permanent display of architecture in the new extension of the Royal Academy at Burlington Gardens [by David Chipperfield Architects].
It is for the reasons listed in the supporting documentation, following my nomination of Nick Grimshaw, I have been able to garner the support of seven Gold Medallists three of whom are also Pritzker Prize winners from both the UK and abroad and a host of other leading architects, artists, writers, critics and clients.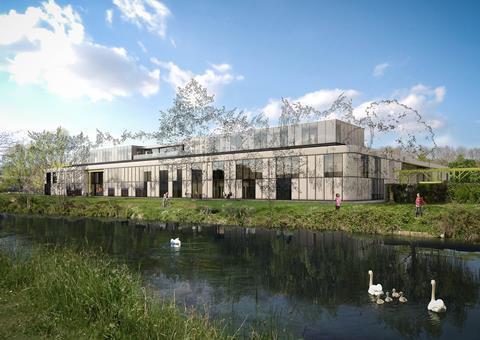 Supporter statements
By Norman Foster
Nick is a friend and a colleague whose work has had a great impact in defining the post-war era of British architecture, and his influence on the international architectural community is undeniable. His architectural outlook is very much based in an honesty towards materiality and structure – like me, he believes that every type of building merits the same care in design. Nick is a Royal Academician and served the academy between 2004 and 2011 as its president with distinction. He was also elected as the president of the Architectural Association, his alma mater, and through his work he has made a distinctive contribution to British architecture, which deserves recognition.
By Richard Rogers
I am delighted to support Simon Allford's nomination of Sir Nicholas Grimshaw for an RIBA Gold Medal. I've known Nick since he was a student at the Architectural Association and followed his career closely. He is an internationally renowned architect and was an exceptional president of the Royal Academy. His buildings are outstanding, from the early residential tower in London to his many transportation hubs around the world. I highly recommend him for an RIBA Gold Medal.
By Peter Cook
Nick was a student of mine at the AA in 1964-5. He was a brilliant student (awarded SADG Medal). Rapidly afterwards he produced projects that were important theoretical and practical markers - the Bathroom Towers, the Metal Apartment Tower near Regent's Park and the Factory at Bath. Rather than lapsing into ordinariness he continued to do great work.
Certainly, the railway station in Melbourne that I have been to is one of the most poetic and beautiful "high tech" buildings in the world. Using his Waterloo Eurostar terminal frequently, I knew from the first that I was inside something special. At a conference at his Berlin Stock Exchange building – I felt this again. Yael and I regularly drive away from our big local Sainsbury's to his in Camden Town: we prefer it. He's a great architect. He deserves the RGM.