Mayor of London sets 50% affordable target for remaining housing-development sites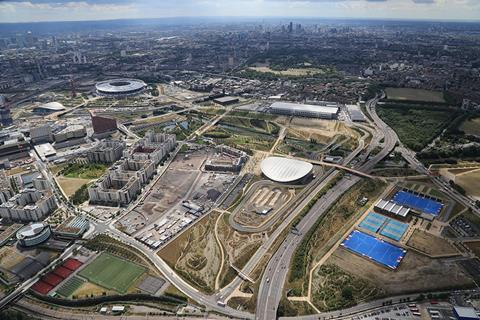 Mayor of London Sadiq Khan has set out plans for at least half of the final 3,000 new homes to be built at Queen Elizabeth Olympic Park to be "affordable".
The homes will be built across the park's Stratford Waterfront, Pudding Mill and Rick Roberts Way development sites over the next 12 years. Subject to planning permission, 600 homes will be delivered at Stratford Waterfront, 1,500 at Pudding Mill and 900 at Rick Roberts Way.
Khan said he would invest around £10m a year in housing and infrastructure grants for the three sites over the next two decades, with precise funding to be confirmed in his mayoral budget early next year.
He said the funding would drive up affordable housing proportions from the 29% seen in on the park's Chobham Manor, East Wick and Sweetwater sites, consented under predecessor Boris Johnson.
"While I cannot change the deals that were agreed before I became mayor, I'm committed to ensuring that at least half the homes across the three remaining sites for development will be social rented or other genuinely affordable homes," he said.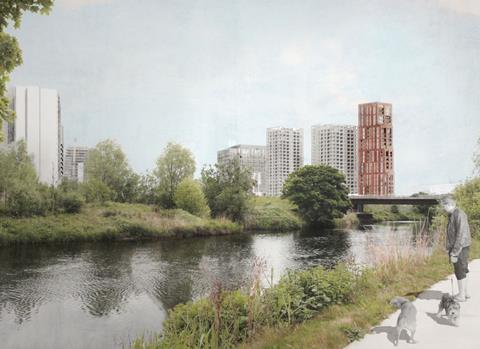 "There's no getting away from the fact that to deliver on this commitment costs money – but this is an investment, and City Hall and the public sector in general will benefit from council tax and business rates thanks to the incredible regeneration of the area."
"These will be genuinely affordable homes that Londoners desperately need. I'm prepared to put my money where my mouth is in my proposed budget next year and make sure they are delivered – and I urge the London Assembly to help me do this."
In June, Khan revealed revised plans for Olympic Park-project East Bank, which is part of Stratford Waterfront and has been masterplanned by Allies & Morrison and features a landmark "concept" 26-storey residential tower by O'Donnell & Tuomey.
The project's main draw, however, are new east London bases for Sadler's Wells and the Victoria & Albert Museum designed by O'Donnell & Tuomey and a new BBC studio complex and London College of Fashion building by Allies & Morrison.