Grand Designs presenter steps up involvement at Society for Protection of Ancient Buildings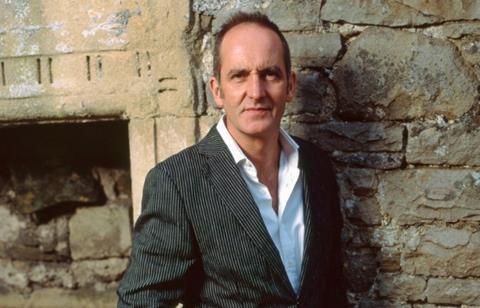 Kevin McCloud is taking on an "ambassador" role at conservation organisation the Society for Protection of Ancient Buildings, the charity has announced.
The presenter of TV show Grand Designs said he had been a member of the heritage group since 1991 and viewed it as "the paramilitary wing of the conservation movement".
Earlier this year TV mogul and historic architecture champion Griff Rhys Jones became president of the Victorian Society after serving as vice-president since 2009.
SPAB was founded by William Morris in 1877 to oppose destructive restorations of the Victorian era and promote constructive repair. It is a statutory consultee for requests to demolish listed buildings in England and Wales.
McCloud said he had always loved ancient buildings and spaces, but admitted there was a contrast between the contemporary architecture featured on his Channel 4 show and his personal choice of living in – and renovating – older buildings.
"I joined the SPAB because I admired its steadfast adherence to a philosophy steeped in rigour, but underpinned by romance. And because I have always loved ancient buildings and places," he said.
"SPAB is still relevant – more than ever when UK conservation has become muddied with nimbyism and when the majority of consumer and lobbying groups peddle a soft soap and ambiguous approach to the historic environment.
"The one thing I'd like people to understand about SPAB is that it is progressive, and pragmatic. It takes the wisdom of its learning and of practice in the field to constantly evolve and reinterpret its approach."
McCloud added: "I make programmes about new architecture and seemingly nothing else. And yet I have lived in, since I left school, only old buildings, which I've repaired and cherished.
"I took a degree in the history of art and the history of architecture, and by nature I'm a conservationist, so I haven't yet fully resolved the paradox of what I do and where I live."
SPAB director Matthew Slocombe said the organisation was delighted McCloud had "responded so enthusiastically" to the group's invitation to become its first official ambassador. He did not say how much time would be devoted to the role.