BDP principal Peter Coleman pays tribute to the architect and former practice chair Ken Draper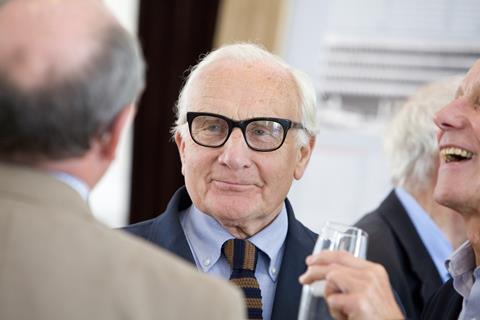 Ken Draper, BDP chairman from 1991 to 1996 has died at the age of 85. His funeral took place on 16 January, and a memorial service to celebrate his life will be held in London later in the year. BDP principal Peter Coleman looks back at his life.
Ken, an architect, was an enthusiastic advocate of interdisciplinary working who played a leading role in the practice taking on leadership of the Guildford studio before moving on to become the southern regional chairman and the president of BDP Groupe 6 in Paris. He was elected chairman in 1991 and held the role until his retirement from the practice. He was both popular and respected by all his colleagues. BDP's founding partner George Grenfell Baines said "he was a very good designer, a good listener and he certainly has the ability to put together disparate matters".
With his conviction and confidence he was able to foster collaboration, lead a team and face problems with calmness, sensibility and a reassuring and affable manner. His talents as a listener and speaker helped to win projects and establish trust with many clients and above all he was always enthusiastic about life and looked for the positive in any situation.
Born in Kennington, he was brought up in London and attended Harrow Grammar School before the family moved to Sutton, where he attended Sutton County Grammar, leaving at the age of 16 to help support the family. Working as a trainee draughtsman he studied architecture at night school at Regent Street Polytechnic before he qualified and joined the London practice of Norman and Dawbarn, where he worked from 1954-1961. It was here that he met Frank Rutter with whom he worked from 1961 to 1970, designing schools in Staffordshire, universities in Sierra Leone, Guyana and the South Pacific and the Redgrave Theatre in Farnham.
Ken left to join BDP in 1970, coinciding with a period of growth within the practice and working on masterplans for the Aldershot Military Campus and Surrey University, developing buildings at Sandhurst, research laboratories in Pirbright and Littlehampton and major commercial buildings in Surrey and the west of England. He went on to lead a range of successful projects in both the public and private sectors, with projects including the Martlesham Police HQ in Suffolk; the Allied Dunbar HQ in Swindon, which won a RIBA regional award in 1992; the Bentall Centre in Kingston; and The Quadrant in Redhill.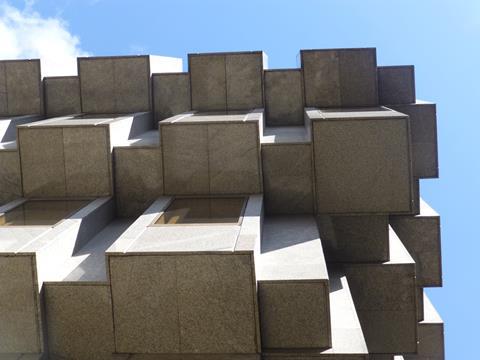 Ken's leadership steered BDP successfully through the early 1990s recession and on to the winning of several of the new public Millennium projects, including the Royal Albert Hall modernisation, new education projects at Sunderland University, and the extension of Brent Cross in north London. He developed and established strong relationships with key clients in both the public and private sectors, who valued his calm assurance and the balanced qualities of creativity and integrity. His passion in design was for a rational and modernist approach with a particular focus on Scandinavian architecture and the work of Alvar Aalto, as well as the seminal buildings of Le Corbusier. His design interests extended to the craftsmanship of buildings and having a sharp eye for modern furniture.
After retiring he was able to further his interest in the arts and the history of art, which led to him volunteering as a regular guide at the V&A Museum and becoming Chair of the Friends of the V&A. He studied to be able to provide expert knowledge in several of the galleries and this in turn led to him writing the introduction for the New English Calligraphy – China in the V&A exhibition in 2014.
Another lifelong passion was the cinema, and he had an extensive knowledge of both classic and contemporary films enjoying regular weekly visits with his wife, Jean. His interest in the cinema and his distinguished looks led to him becoming a regular film and television extra in his retirement, culminating with a part in the film Florence Foster Jenkins in which he sits next to Meryl Streep. Other interests included cross-country skiing in Austria, walking the urban streetscapes of London and regularly attending home matches at Stamford Bridge with his family to enjoy watching Chelsea play football.
He is survived by his two sons Matthew and Daniel and his daughter Louise and their families.