The government's plan to introduce a consolidated infrastructure levy allows placemakers to focus on what's important – creating schemes of both spatial and social quality, says James Cons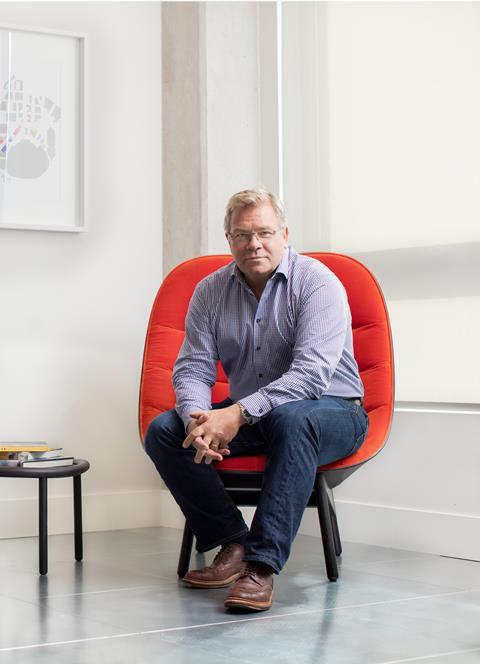 In recent weeks there has been much speculation about what the government's proposed scrapping of the section 106 agreement would imply for the future of affordable housing and the implications for developers. Current legislation creates a specific obligation to deliver infrastructure that benefits communities and there are concerns about what its potential removal will mean for local communities.
Such fears are ill-founded, however. In place of the longstanding S106 legislation, next week's Queen's Speech is expected to include an announcement that a new levy will be put in place, focusing on three specific areas:
Developing a new model to help local authorities capture value from developments more efficiently
Building more affordable homes for residents
Giving local authorities the infrastructure they need to do so.
A council-managed fund certainly represents a more structured and predictable solution than the negotiated S106 settlement for both the council and the developer. By placing the control for the provision of affordable housing and the infrastructure required to support these communities firmly in the hands of a local authority, a longer-term approach can be adopted.
As councils have an in-perpetuity responsibility towards the well-being of their residents, credible and sustainable placemaking strategies for these new communities will flourish. Councils, and above all place makers, will be able to focus on creating schemes that work both spatially and socially, avoiding social segregation in favour of a more inclusive approach. The affordable housing element of a private scheme often suffers from being placed in the least valuable and therefore least attractive part of a site, in favour of more profitable market price blocks.
As councils become increasingly responsible for social returns on investment, schemes developed through the new fund will more likely be integrated into their place, centred around high-quality public realm. They can include ground floor uses that contribute to the needs of the communities they serve.
The establishment of a place-specific dedicated fund also offers councils a unique opportunity to innovate, delivering new place-specific affordable housing across all tenures. The fund proposes to offer them the tools necessary to build the next generation of UK affordable housing. And the instruction booklet is already out there, as great examples of a fruitful relationship between council and developers are already on their way elsewhere.
Across the North Sea, in the Swedish city of Linköping, the neighbourhood of Vallastaden is leading the way. The scheme is the result of setting up a dedicated housing expo by the local authority, which led to a diverse, dense housing with a residents-first approach. It focuses on the community it serves, with a clear strategy for the delivery of quality involving smaller developers and design-led delivery teams. Developers didn't compete on price – which was fixed – but on quality. This gave smaller developers a chance to be in the game.
The Vallastaden project is just one example of how communities can still benefit from great infrastructure, even when councils are masters of their own destiny. It advocates greater social interaction in a socially mixed community, with greener ways of living, communal spaces and buildings with innovative construction techniques.
We must learn from these types of solutions, where more freedom is offered to a design-led approach that promotes diversity over conformity. As a formal consultation is likely to take place soon, we should look at the newly proposed infrastructure fund as an opportunity for forward-thinking UK authorities.
The Queen's Speech next week will announce the new levy assuming it is approved by the Cabinet. In the meantime, it is vital that placemakers, developers and local authorities continue collaborating to shape a new, better built environment.
James Cons is managing director at Leslie Jones Architecture