433-home development earmarked for site of former Strathclyde Police headquarters
Haus Collective has drawn up proposals to redevelop a former police headquarters in Glasgow city centre with a private-rented-sector development.
The 433-home scheme drawn up for developer Moda would involve the demolition of the disused Strathclyde Police building for replacement with a four-block development arranged around a courtyard.
Dubbed "Holland Park", the development would take up a block bounded by Holland Street, Pitt Street, West George Street and West Regent Street, and offer ground-floor cafes, bars and restaurants as well as roof terraces.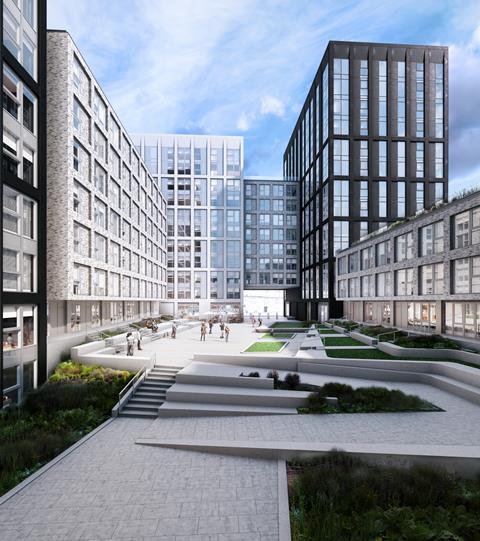 Haus director Murray Henderson said the proposals – which have now been lodged for planning – responded to the strong urban "grid-iron" plan synonymous with Glasgow.
"The scale of the site and its influential location within the city present a unique opportunity to deliver a high-quality residential and mixed-use development that can contribute meaningfully to the locale by enhancing the townscape and local environment," he said.
"As Glaswegians, we recognise the importance of an increased resident population within an evolving city centre contributing to the wider city economy."