Practice will erect huge transparent shed around Hill House for £4m restoration
Carmody Groarke has detailed its plans to build a huge transparent shed around Charles Rennie Mackintosh's Hill House in Scotland for a £4m restoration aimed at combating longstanding damp problems.
The house, at Helensburgh, north-west of Glasgow, was built for the publisher Walter Blackie and is considered to be one of Scotland's most important buildings, mixing arts and crafts, Scottish baronial, Japonisme and art nouveau.
But the structure was also faced using Portland cement, which current owner the National Trust for Scotland said had let in water since it was completed in 1904, saturating external walls and putting Hill House at risk of "dissolving like an aspirin in a glass of water".
Carmody Groarke said the transparent protective structure it planned to introduce around Hill House would protect the building from the elements, giving conservation teams the time they need to find solutions to damp issues, but also allowing Mackintosh's work to be seen.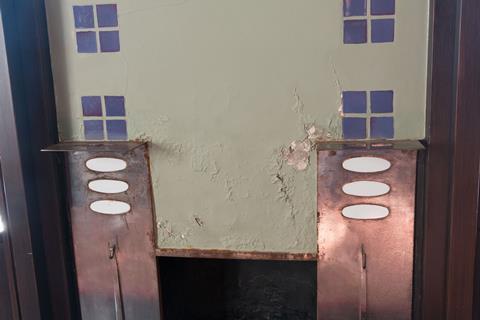 Practice co-founder Andy Groarke said the proposed structure would allow Hill House to remain open to visitors while conservation work was taking place, and would feature raised platforms and viewing points to allow visitor to watch work in progress.
"The National Trust for Scotland are adopting a very bold approach to the conservation of the Hill House; one that is radical and experimentative in seeking new methods to extend the lifespan of our heritage, and one that invites public interaction and interpretation of these processes," he said.
National Trust for Scotland chief executive Simon Skinner said the proposed structure amounted to a protective shield for Hill House, giving it a chance to dry.
"The new structure is effectively a porous cage, albeit a beautifully designed one, that still allows some movement of air and a degree of moisture penetration," he said.
"While the Hill House is being protected from the elements, our conservation and architectural heritage teams can start work to find solutions that will respect the historic and design integrity of the building, meet the standards and obligations required by its listed status and ensure that this precious place will survive to inspire future generations."
Richard Williams, the National Trust for Scotland's general manager for the region, predicted the protective structure "may have to stay in place for a number of years".