Charles Holland, Mary Duggan, David Mikhail, Je Ahn, Eleanor Fawcett, Richard Lavington, Richard Cottrell, and Neil Deely among those signing up for 50-strong team to boost borough building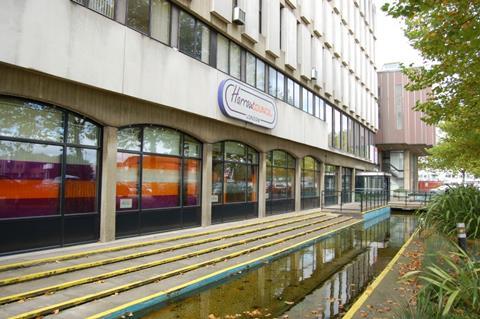 The London Borough of Harrow has unveiled a 50-strong panel of architects and built-environment professionals tasked with ensuring good-design is at the heart of the area's housing delivery programmme.
Maccreanor Lavington founding partner Richard Lavington, Duggan Morris co-founder Mary Duggan, Metropolitan Workshop partner Neil Deely, and Studio Weave's Je Ahn are among the design review panel's members.
The group, which had its first meeting last month, will scrutinise all significant schemes submitted for planning permission, placing a particular focus on the borough's Mayor of London-designated Housing Zone and Opportunity Area regeneration visions.
Harrow is targeting the delivery of an additional 5,500 new homes over the next decade, as part of a wider regeneration programme that aims to deliver new schools, libraries and public spaces.
It said the panel - which will meet monthly - will also aim to design training and up-skilling opportunities for council officers and members, along with a "refresh" of the borough's existing design guidance and policy.
Tobias Goevert, the council's head of regeneration and design, said there was a "general consensus" that not enough good projects had been built in the recent decades, and that standards envisaged at the time of the original Metroland development boom of the early 20th Century had not been upheld.
"We look forward to working with this new pool of talented people on raising the benchmark for design," he said.
Former BD editor Ellis Woodman chaired a discussion at the design review panel's inaugural meeting, which took place at the Royal College of Art.
Harrow Design Review Panel - full membership
Alex Gore, Price Gore; Alex Graef, Agraar; Amir Ramezani, Avanti Architects; Charles Holland, Charles Holland Architects; Chris Fellner, Haworth Tompkins Architects; Cristina Monteiro, DK-CM; Daniel May, First Base; David Mikhail, Mikhail Riches Architects; Dinah Bornat, ZCD Architects; Dinah Roake, ATLAS, Homes and Communities Agency; Dingle Price, Price Gore; Eleanor Fawcett, Old Oak & Park Royal Development Corp; Euan Macdonald, Hawkins\Brown; Gareth Morris, What if: projects ltd; Graeme Sutherland, Adams & Sutherland; Hendrik Heyns; Allies and Morrison; Hiro Aso, Gensler; Ishbel Mull, DK-CM; Jamie Dean, GLA; Jane Wernick, engineersHRW; Jay Gort, Gort Scott; Je Ahn, Studio Weave; John Milligan, Milligan Knight Architects; Judith Losing, East Architecture; Julian Lewis, East Architecture; Katy Marks, Citizens Design Bureau; Mark Lemanski, muf architecture/art; Mark Smith, Mark Projects; Mark Tuff, Sergison Bates; Martin Waters, engineersHRW; Mary Duggan, co-founder of Duggan Morris Architects; Mellis Howard, Archio Architects; Michael Gollings, Gollings Architects; Miranda MacLaren, Duggan Morris Architects; Nathan Jones, Allies and Morrison, Neil Deely; Metropolitan Workshop, Nicholas Lobo Brennan, Apparata; Oliver Goodhall, We Made That; Peg Rawes, UCL; Pooja Asher, independent consultant; Richard Cottrell, Cottrell and Vermeulen Architecture; Richard Lavington, Maccreanor Lavington Architects; Richard Partington, Studio Partington; Roland Karthaus, Matter Architecture; Seth Rutt, Hawkins\Brown; Simon Knight, Milligan Knight Architects; Susanne Tusch, Erect Architecture; Tim Riley, RCKa; Tom Coward, The AOC; Vincent Lacovara, Croydon Council; and Will Haggard, Carver Haggard Architects.