New blocks for St Hilda's College get go-ahead
Gort Scott Architects has won planning permission for a pair of buildings that it says will give Oxford University's St Hilda's College a new "front of house".
Members of Oxford council's planning committee last month unanimously approved the practice's proposals for new student accommodation, fellows rooms, teaching space and a common room in two new buildings for the college, which faces Cowley Place and backs on to the River Cherwell.
As well as a roof terrace overlooking the river and Christ Church Meadows, the new development will also feature a gatehouse tower with decorative crenellation that references symbols of the college.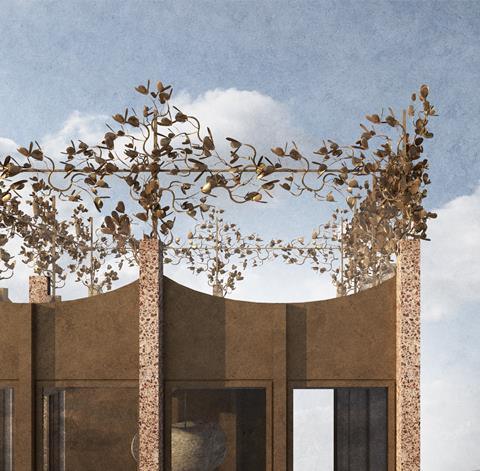 Gort Scott beat architects including 6a, DRDH, Hackett Hall McKnight and Tim Ronalds to win the project in an invited contest that concluded in 2016. At the time the project was valued at £10m.
The practice said its design focused strongly on responding to the college's "extraordinary" riverside setting, and would represent the introduction of a "third sister" to St Hilda's South and Hall buildings.
Co-founder Jay Gort said the approval was a "fantastic achievement" for the college and an "important milestone" towards delivering the college's vision for refreshing its public presence and making the most of its beautiful riverside setting.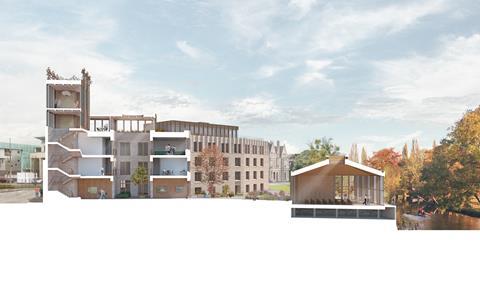 The gatehouse tower is set to be topped with a what Gort Scott describes as a "decorative artwork" that will be illuminated from inside the college grounds at night. The new structure will be the only college tower to the east of the River Cherwell.
Gort Scott said detailed proposals for the tower needed to be referred back to Oxford council for final approval. The original competition was run by Malcolm Reading Consultants.