'Give councils powers to build,' demands Derbyshire
RIBA president Ben Derbyshire has warned the government's multi-billion-pound social housing pledge will not solve the housing crisis.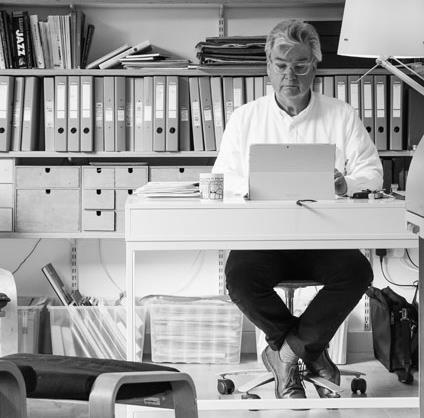 Housing secretary James Brokenshire announced this week that around 23,000 new affordable homes would be delivered through a £1.67bn government investment deal. It would include at least 12,500 social rent homes in high-cost areas in a move to support families struggling to pay rent.
The measure is part of the government's £9bn investment in affordable homes and follows £1.67bn which was committed to London in March. The latest funding will deliver homes across the rest of the country.
Derbyshire said: "This is a welcome boost, and it is pleasing to see that progress is being made on delivering new homes for social rent. The secretary of state and the Treasury are to be commended for listening to calls for investment in social housing from across the country – but £1.67bn investment to build 23,000 new affordable homes will not solve the UK-wide problem.
"We know that investing in thoughtfully designed and well-built new homes is one of the best long-term investments the public sector can make, but we will only see the scale of investment we need if mayors and councils are given powers to borrow to build.
"While we welcome today's announcement, the stark truth remains that the housing crisis will not be solved without major direct investment by the government, who must release funds for local authorities across the UK."
The housing secretary also invited local authorities to bid for a share of £1bn of extra borrowing to build council homes. This £1bn borrowing cap increase will be split equally between London and the rest of England.
These new measures are part of the government's plans to build 1.5 million new homes by 2022 through planning reform and targeted investment.
Brokenshire said: "The majority of these new homes will be in high cost areas helping to ease the burden of rent on hard working families and delivering stronger communities."
According to the Ministry of Housing, Communities and Local Government successful bids for the affordable homes funding will be notified throughout the year, while a list of councils who have had their borrowing caps increased will be announced in due course.