Jewellery Quarter scheme will open up 1.6ha site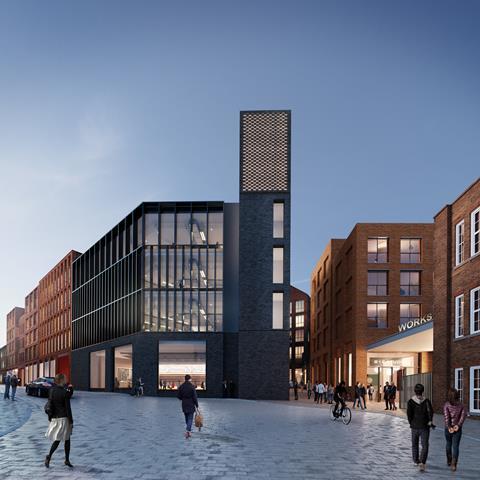 Glenn Howells has submitted plans to transform a 1.62ha site in Birmingham's Jewellery Quarter that was home to engineering firm AE Harris for more than 50 years.
Joint venture partners Galliard Homes and Apsley House Capital are aiming to transform the site into a residential-led mixed-use scheme masterplanned and designed by Howells.

The £125m mixed-use scheme of more than 320 new homes – including lofts and duplexes – and around 100,000sq ft of work, food and beverage and retail space across 20 buildings of between two and five storeys.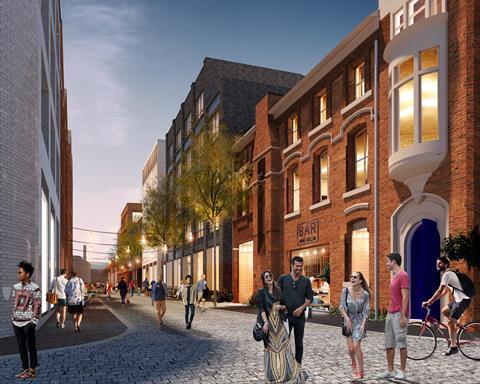 The plans include a new pedestrian route from the direction of the city centre into the Jewellery Quarter, created by opening up a section of Northwood Street which currently only serves the AE Harris factory.
The centre of the scheme will also include a new open space which will feature shops, bars and restaurants at street level.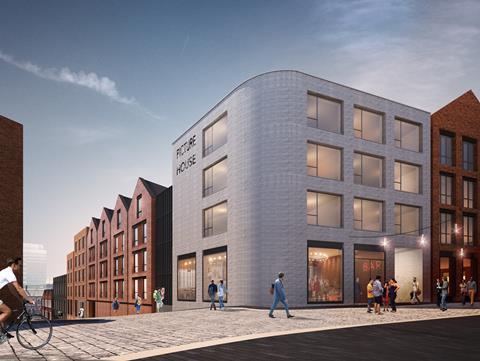 The project will also include two grade II-listed buildings: the former Harper's Hill Works and a neo-Georgian factory on the corner of Newhall Street and James Street. These will be preserved, along with two other buildings considered to be of architectural merit.

The scheme is expected to take five years to deliver, but the reopening of Northwood Street will take place once AE Harris leaves the site.