Redesigned main store salutes craft of exhibits with digital technology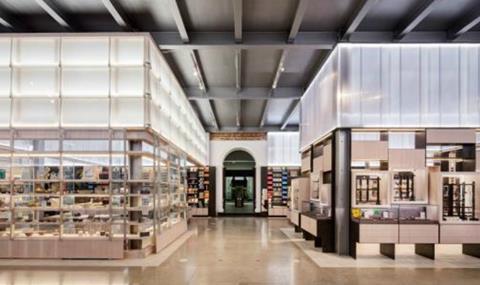 Friend and Company's new V&A shop
Friend and Company's redesigned main shop at the Victoria & Albert Museum has welcomed its first customers following the practice's design-competition victory for the job.
Friend, Rashid Ali's RA Projects and the Millimetre collective beat a shortlist of six to bag the South Kensington scheme last year. Pipped practices were Ab Rogers Design, Jamie Fobert Architects, Mark Pinney Architects, Brinkworth and Edge.
The new shop's design concept aims to celebrate "maker-architects" and reconnect the museum's main retail site with its craft and design exhibits.
Friend and Company founder Adrian Friend said the design had been shaped by aspects of the museum's original 1863 shop, which was a showcase for new crafts and created a multi-functional space capable of hosting diverse events, as well as classic retail areas.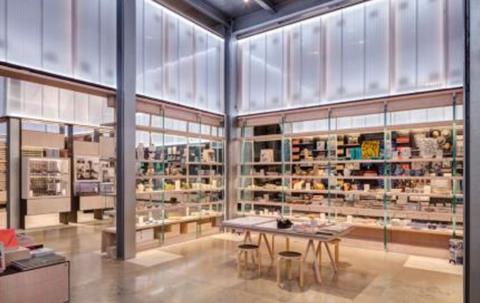 "The shop design was inspired by our fascination with digital craft processes and is now as much a showcase of latest building technologies as it is a new space to display new designers work and additions to the shop collection," he added.
The new shop features distinctive experimental spaces and design techniques that reflect museum exhibits – such as folding steel weldments that echo the craftsmanship of Japanese samurai swords. There is also a 3D printed ceramic carpet.
The previous V&A shop was designed by Eva Jiricna.