Musician and architect work on project at World's End Estate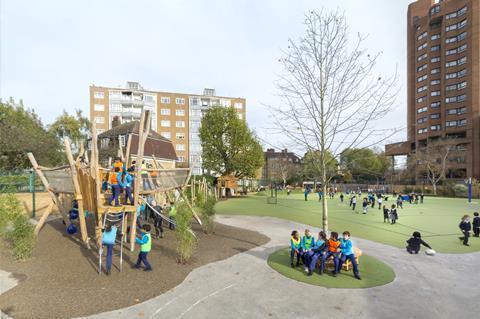 Foster & Partners has designed a playground for a primary school just across the river from its studio, in a project funded by the musician Bryan Adams.
The playground and landscaping opened at Ashburnham Community School, which is on Jim Cadbury-Brown and Eric Lyons' 1970s World's End Estate in Chelsea.
The playground includes an amphitheatre, a hardwood treehouse built in the largest tree in the playground and a 4m tall climbing structure featuring a variety of physical challenges.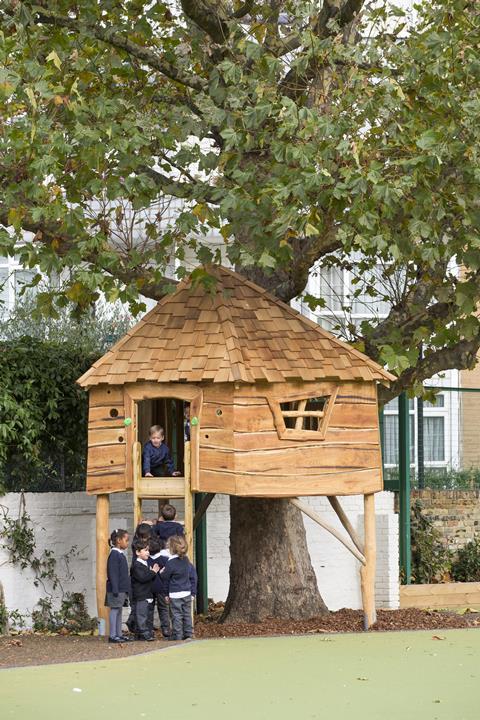 There is a vegetable patch and other plants have been chosen to counteract noise and air pollution from the King's Road and Chelsea Embankment.
David Summerfield, head of studio, Foster & Partners, said: "We wanted to create an urban oasis, made from different natural and sustainable materials that provided an engaging space for the children.
"The playground is a multisensory environment that caters to all ages, from sandpits and treehouses, to professional quality multi-purpose sports courts. Ashburnham is a stone's throw away from our studios in Battersea, and we are delighted to be able to give back to our local community in such a meaningful way."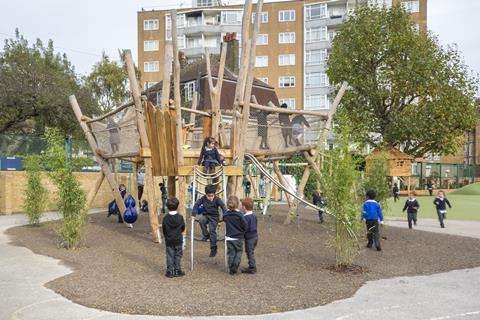 It is the second time Adams' charitable foundation has funded a project at the school. In 2015 he paid for the construction of a playground for the nursery school which Feilden Clegg Bradley Studios designed pro bono.
The singer, who lives round the corner, said: "My foundation has supported many educational projects since it started a decade ago. Alongside supporting Ashburnham, it's also supported a music bursary scheme at [FCBS-designed] Chelsea Academy for young musicians, and is now very proud to support its local primary school by completely renovating the playground to provide a safer, more practical space for the children, not only for their sports, but for their development and learning."