Scheme could be Hungary's tallest building forever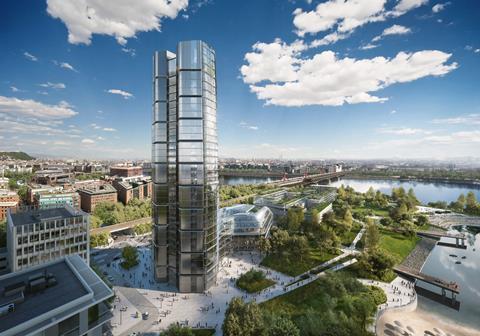 A 120m office tower designed by Foster & Partners for Budapest will escape a proposed government ban on skyscrapers in the Hungarian capital, the prime minister's office has confirmed.
The 28-storey tower was commissioned last year by oil and gas firm MOL Group as its new headquarters and will be the tallest building in Hungary.
The Office of the Prime Minister, the authoritarian Viktor Orban, last week announced it was planning to ban all buildings over 90m to "preserve the traditional profile of Budapest".
English language newspaper Hungary Today reported: "There would be an outright ban on buildings over 90m, and decisions would be taken by authorities on a case-by-case basis for buildings between 65 and 90m."
But Gergely Gulyás, head of the PM's office, said the ban would not affect the Foster tower because it had already won planning.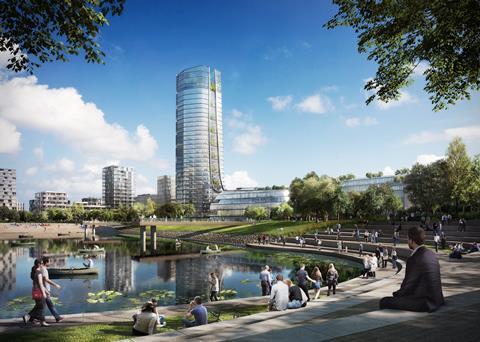 "Informal talks were earlier held with MOL, OTP Bank and Richter – Hungarian companies with high international profiles – on the possible construction of skyscrapers to serve as their headquarters, and only MOL wanted to avail of the opportunity," the newspaper said.
The MOL Group tower, planned for the south of the city, has been designed with a number of sustainable features, possibly to mitigate the company's work with fossil fuels. Founded in Hungary a century ago, MOL has 25,000 employees and works in more than 30 countries extracting, refining and selling oil and gas.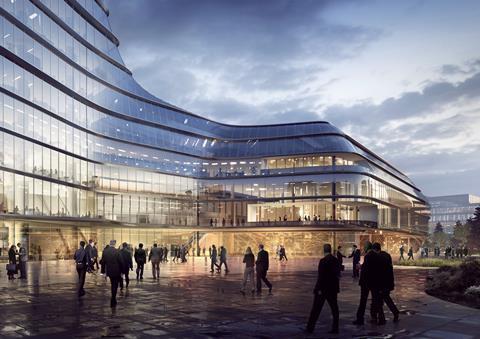 Nigel Dancey, head of studio at Foster & Partners, said when the project was announced in October: "This is a landmark project for several reasons, not only for MOL but also for Budapest. It presents a unique challenge – to ensure that the building meets the functional needs of the organisation, follows the highest standards of sustainability, and is respectful of its historic surroundings."
Hungary's three tallest buildings pre-date 1906 and include the Parliament building. The current tallest modern building in Budapest, at 88m, is a 1976 tower housing a university faculty.
Unless the new ban is overturned, Foster's tower is set to retain forever its crown as Budapest's tallest.