Tributes pour in for the architect and teacher
The architect and educator Florian Beigel has died aged 76.
Tributes have been pouring in for the founder and director of the Architecture Research Unit (ARU) at London Met who influenced generations of young designers through his teaching and practice.
Beigel studied at Stuttgart and UCL and worked with Frei Otto and his collaborators on the Munich Olympic structures.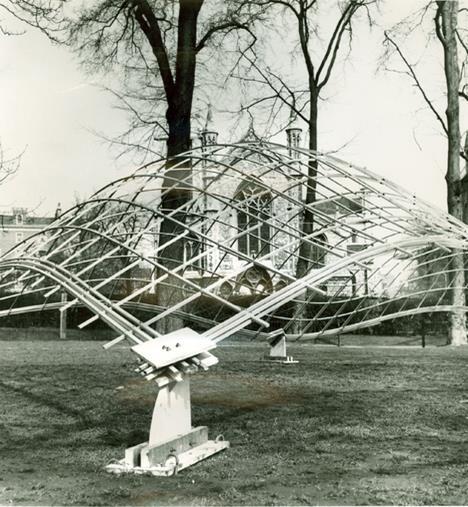 In 1970 he set up in private practice in the UK where seminal projects included the Half Moon Theatre in the East End and the regeneration of the 1960s Bishopsfield housing estate in Harlow New Town.
He and his partner, Philip Christou, established the ARU in 1985 as a design research laboratory, teaching and building architectural prototypes at all scales. In 2013 the ARU designed the interiors for its parent institution, Cass Faculty of Art, Architecture and Design's new home at Aldgate. The building has since been abandoned but Christou and Beigel reinstalled parts of the plywood interior as the temporary cafe and shop in the Kanal Pompidou, Brussels, which is being created by Sergison Bates in the city's historic Citroen Yser garage.
Latterly the pair found themselves working repeatedly in South Korea, including a lantern-like folly for the Gwangju festival and the masterplanning of the Saemangeum estuary, dubbed one of the most ambitious projects in the world.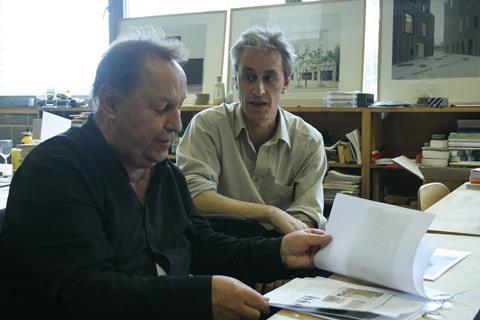 Beigel was awarded the Grand Berlin Art Prize 2013 and the following year the RIBA's Annie Spink Award for Excellence in Architectural Education.
RIBA president Ben Derbyshire said Beigel's death was the "sad loss of an influential and much-loved character."
Financial Times architecture critic Edwin Heathcote described him as a "phenomenal influence and a lovely man".
Architects Duncan Baker-Brown and Ian McKay of BBM Sustainable Design said he made architecture accessible and exciting to students, and did it without a loud voice.
"What a huge loss to the art of research-led practice and the whole of the architectural profession," they added. "A kind, witty, and charming man."
Robin Monotti Graziadei, a London-based Italian architect and film producer, tweeted: "RIP Professor Florian Beigel, colleague at @LondonMetUni /@TheCassArt for many years where he & Phil Christou led Unit 1 & Rik Nys & I led Unit 2. We were fierce competitors but always respected his & ARU's work, from which we learnt a lot."
Architect David Knight said: "I never saw it as intended, but Florian Beigel's Half Moon Theatre in Stepney has been in my head as an exemplar of what a public building can & might be for years now. I can't go past it without peering in and imagining it in action."
Ricky Burdett, director of LSE Cities and the Urban Age, said: "So sad to hear of the loss of a humanist architect and inspirational teacher."