Brick tower on historic Bund needed special permission

David Chipperfield has won permission to clad a 60m tower on Shanghai's historic waterfront in brick – after convincing planners it was safe.
The approval means the final hurdle in a large-scale project Chipperfield has been working on since 2006 has been cleared.
Local Shanghai planning regs do not allow the use of brick on buildings over 24m in height. So, working with the Shanghai Real Estate Science Research Institute, the practice developed a method of reinforcing brick cladding using steel wires.
As a result, façade construction approval was granted by the Shanghai Municipal Housing and Urban Construction Committee and work to complete the tower, which has already topped out, will begin shortly.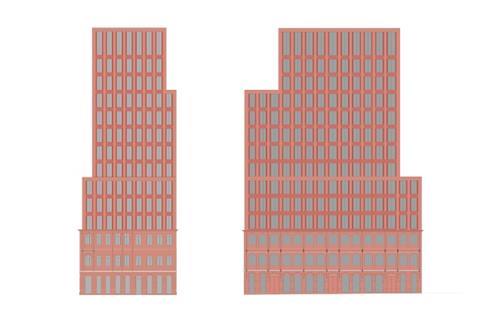 The project, known as Rockbund 6, is for a 14-storey tower at the southern tip of the wider Rockbund scheme which has involved the preservation and conversion of an ensemble of 11 colonial buildings in the city's most celebrated district, the Bund.
It is the only substantial new-build in the development and only the second new-build on the Bund in 60 years. Eleven storeys are being added above the existing three storeys of the listed 1897 Andrews & George building.
Rockbund 6 will mark the transition between the renovated low-rise buildings of the historic quarter and the high-rise city beyond, said Chipperfield.
Mindful of this interstitial role, the architect designed the façade in red brick matching the existing building and complementing its neighbours, but had to get this unusual move past the planners. Other new facades on the low-rise exteriors have deployed exposed brick and "Shanghai plaster" to fit in.
Rockbund, which is led by Chipperfield but has involved a number of international architects, includes flats, office space, shops and hotels.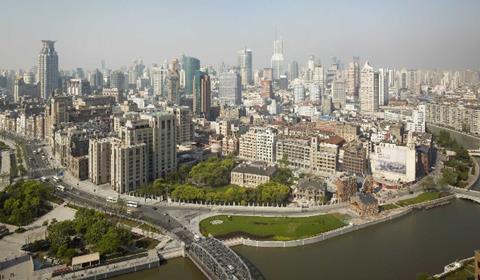 The highest-profile project, and first to complete, was Chipperfield's Rockbund Art Museum which opened in 2010, in time for the World Expo where Heatherwick's Seed Cathedral drew admiration. The museum is housed in the art deco former Royal Asiatic Society building which was once China's first public museum.
DCA is working with local architects Shanghai Zhang Ming on the historic buildings and China Construction Design International on the new.
Meanwhile the Pompidou Centre has annnounced it will open a branch in Chipperfield's West Bund Art Museum, also under construction on the Huangpu river, in Shanghai, in 2019.
* The Shanghai win follows Chipperfield's recent planning success in Paris for the Morland Mixité Capitale scheme (pictured below), a mixed-use scheme beside the Seine involving the refurbishment, remodelling and extension of Albert Laprade's mid-century buildings. Construction is due to start in December.