Material meets fire standards for buildings over 18m tall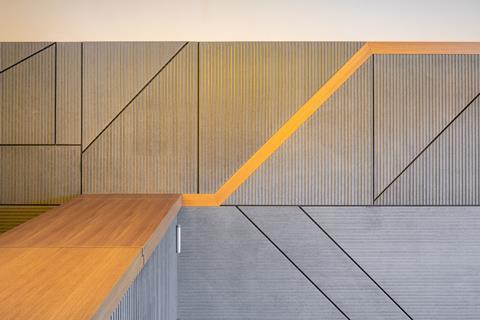 Equitone [linea]'s unique 3D design plays with natural light to produce compelling visual effects. Created in collaboration with architects, the material's ever-changing appearance draws the eye and holds the gaze. Inspired by the human hand, its precision proportions are familiar and inviting to the touch.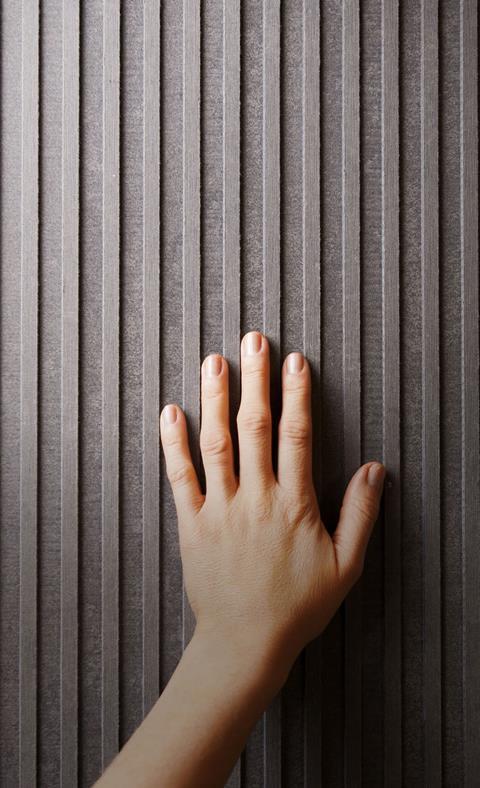 When seen close-up the through-coloured material reveals its full complexity and integrity. Within the geometric structure, fibres create a delicate texture, bringing natural detail and subtlety to this material's bold beauty.
Since its release in 2014, Equitone [linea]'s innovative and original design has influenced others. However, it is the first material of its kind to be produced entirely by one manufacturer through an innovative patented process, guaranteeing quality and a refined natural-looking mineral finish.
[linea] provides architects with a distinct texture, that is playful and full of possibilities. It visually changes depending on the point of view or position of the sun.
Equitone's high density materials can be milled, perforated, and cut to realise the most innovative and imaginative designs, and are most commonly rivet or secret mechanically fixed.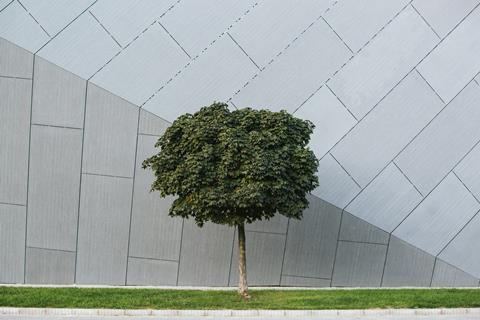 Architects and contractors can specify in confidence as all Equitone materials are Euroclass Fire rated A2-s1,d0, suitable for buildings 18m and above in England and Wales and 11m and above in Scotland. Equitone also provides EPDs and BBAs for all materials to support sustainability goals.
Equitone [linea] comes in three colours, pebble, hessian and chalk. To order your free [linea] sample visit our website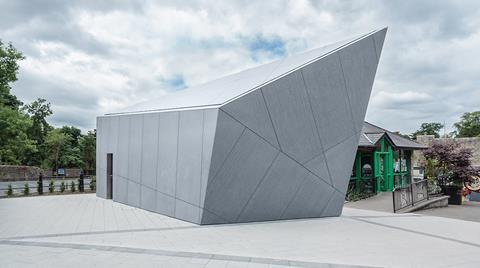 ARA architects on why they chose [linea] pebble to reclad their studio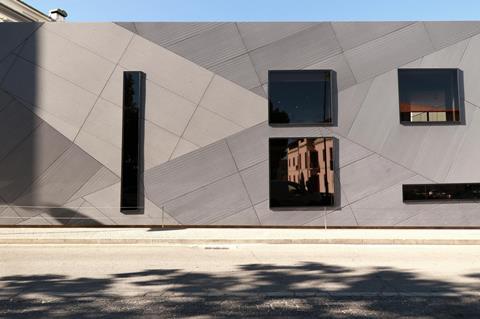 Since our first contact with the sample put on the table, we have immediately imagined our practice with this material: we changed all the façade with it.
With Equitone [linea] we have realised a concrete marquetry which reveal the ARA's style. Our practice draws its creative energy in Art, following a refine expression, efficient. The graphic play that comes from the design of symmetric patterns represents an open book, dramatic day and night. Our façade is inspired by l'Outrenoir from the painter Pierre Soulages"
This new envelope has radically structured and redefined the shape of our building. The narrative power of the relief drawn by Equitone [linea] is limitless.
Its lines catch the eyes of the passer-by: many of them slow down and take pictures of our façade. The material arouses a great support and we have used it indoors for the headquarters of Colas, Ile-de-France.
Alone or associated with flat products, Equitone [linea] subtly or vigorously signs a façade or underlines an indoor detail.
To read more about projects using [linea] and why you should use it on your next project visit our site