Architect says same argument should have applied to Smithson building as to Jencks' house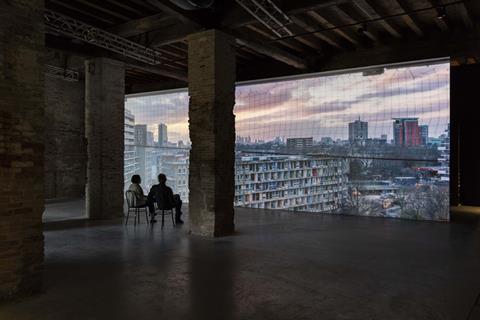 Arguments used to make the case for listing Charles Jencks' Thematic House should have saved Robin Hood Gardens, Deborah Saunt has said.
The same logic could be applied to both buildings, said the DSDHA co-founder, who is currently working on the Economist Plaza [see below], another seminal work by the Smithsons.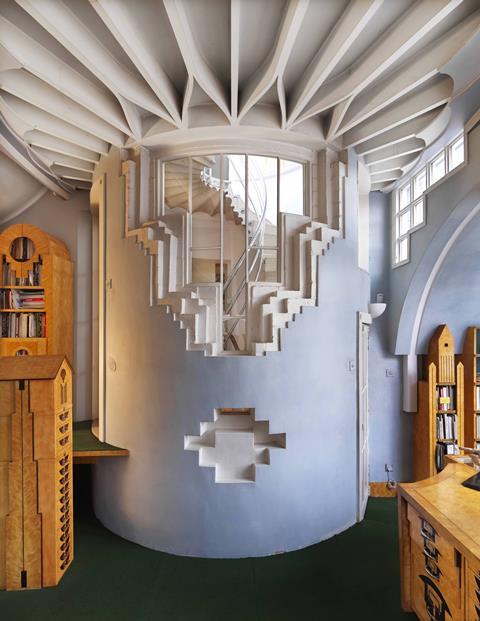 Both were the built embodiment of their designers' thinking as set out in their writing, said Saunt.
Her criticism comes days after the Victorian Society questioned the integrity of the listing system after the Southbank Centre was again refused protection.
Jencks' house in Notting Hill, which is to be turned into a museum of his work, was given grade I protection by culture secretary Matt Hancock last month, in a mass listing of 17 post-modern buildings.
By contrast, Robin Hood Gardens was turned down for listing by his predecessor despite a hard-fought campaign led by BD and backed by the Twentieth Century Society and leading architects from Richard Rogers to Zaha Hadid.
Saunt said: "There have been buildings listed recently – such as Charles Jencks' house – that have used exactly the same grounds that the Twentieth Century Society said should apply to Robin Hood Gardens. Namely that his house embodies his writing and that his influence has come through the dissemination of his ideas through his writing. Exactly the same argument could apply to the Smithsons.
"It seems strange that one or two post-modern projects are kept because of their contribution to the intellectual discourse, but we don't keep a bit of affordable housing by great architects who also wrote widely.
"It's tragic but it's a very cynical political decision."
Saunt called for the remaining block of the Poplar housing estate to be saved from the wrecking ball.
"I would strongly advocate that they don't demolish the remaining wing," she said, adding: "Those are people's homes."
She backed the V&A's decision to display a piece of the demolished block at the Venice Biennale, which some have criticised as exploitative.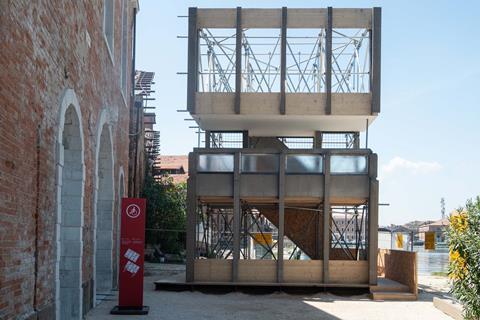 "It's a good trigger point for extending the conversation about what makes a good city," she said.
"If we don't safeguard affordable housing at a policy level, making it a foundation stone of a good city, we will end up with ghettoes and no one wants that.
Saunt was speaking at the unveiling of the first phase of her practice's refurbishment of Peter and Alison Smithsons' Economist Plaza in St James's. The grade II* building has been renamed the Smithson Plaza in their honour, and because the publisher insisted on removing the name when it moved to a new home.
DSDHA has overhauled six floors in the office tower and refurbished four flats in the residential building. Further floors will be refurbished as they become available.
Much of the work involved new M&E, insulation and glazing but also removing some of SOM's controversial alterations dating from the 1990s and restoring the Smithsons' original vision in the lobby. They wanted the stone paving to extend inside from the plaza.
Smaller shop units have been replaced by a large gallery but a small café is due to open in the office foyer and a pocket park is being created in the little-used north plaza.
Future phases will include adding a narrow staircase from Ryder Street and altering SOM's Bury Street steps.
Rooftop plant will be relocated into what was a basement garage, allowing the architect to create two new floors within that plant space on the roof. This added floor space without altering the rooftop profile, said DSDHA head of research Roberta Marcaccio. SOM tried to add two full storeys to the tower in the 1990s but couldn't get it through planning.