Competition launched in which Ted Cullinan will be judge - and its main prize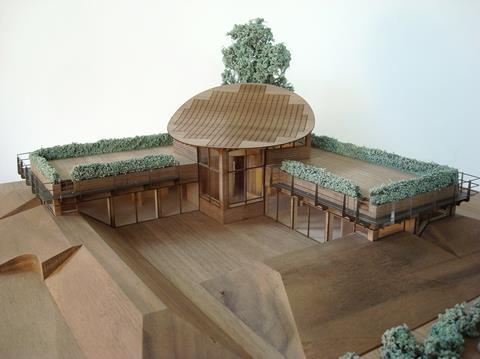 Cullinan Studio has been appointed to extend its Maggie's cancer care centre in Newcastle.
The practice has been working on concept designs and hopes to submit the scheme for planning before Christmas.
The original centre, which opened on a former car park in the grounds of the Freeman Hospital in 2013, was designed by Cullinans after a personal invitation from Charles Jencks to Ted Cullinan. It was designed with potential expansion in mind and because the centre, used by cancer patients in the north east, is already over-subscribed Maggie's has decided to push ahead with the extension.
Meanwhile the charity has launched a hypothetical design competition for a new cancer care centre which will be judged by Ted Cullinan.
The competition for a 280sq m facility is open to architects, with two other categories for students and families. The prize is lunch with Cullinan himself and a tour of the Newcastle building.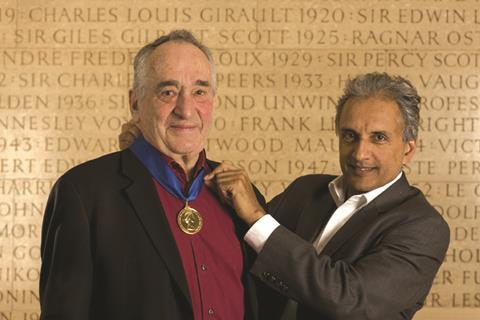 He said: "This theoretical Maggie's brief is a wonderful opportunity for a designer to propose meaningful spaces that are much more about feeling than simple space requirements. I'm really looking forward to reviewing the entries."
Maggie's centres have been designed by a roll call of leading architects from Zaha Hadid to OMA. Rogers Stirk Harbour's centre at Charing Cross Hospital in west London won the Stirling Prize in 2009.
The #MakeMaggiesYours contest, run with the NBS in Newcastle, is intended mostly as an awareness-raising exercise.
A spokesman said: "We want to inspire you to learn more about the work Maggie's does by designing your own centre. There are three separate categories for students, professionals and families, so whether you design buildings for a living or simply have an idea for an inclusive, comfortable cancer centre we want to hear from you."
The brief calls for a building that feels like a home, with a large kitchen at its heart, as much light as possible and views over a garden.
It should also contain an administrative office and a number of flexible rooms that can accommodate activities from one-to-one counselling to a yoga class.
Entries must include a 100-word design statement, a plan and four sketches. A physical or digital model is optional.
The deadline is November 30 with winners announced in early December.