Proposals for Margate waterfront include 100-room hostel and extra events space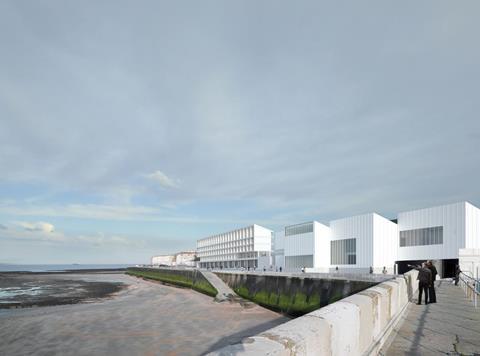 David Chipperfield Architects has created proposals for the expansion of the practice's Turner Contemporary gallery in Margate that are aimed at "growing its vision and securing its financial future".
The plans for the Turner Rooms would deliver a hostel with 100 "simple, functional sea-facing rooms" spread over four storeys on an adjoining site, along with meeting rooms, social spaces and a café/brasserie that could be used to support events at the gallery.
Chipperfield said the central function of the project was "to provide a residential component to the gallery's facilities" so that it could accommodate conferences and other group events.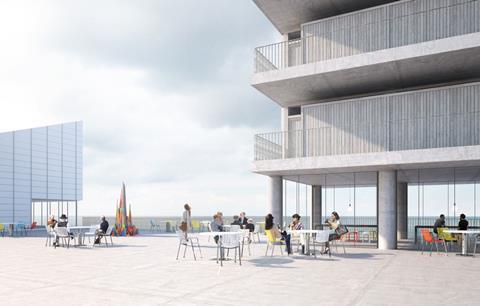 But the practice added that the new facilities would allow the gallery to decant some existing functions to the new buildings allowing it to dedicate extra space for exhibitions and displays.
"It is anticipated that the project would attract major private donations and sponsorship to cover the construction costs and subsidise the Turner Rooms project, as well as generate an endowment for Turner Contemporary that would allow it to expand its social and educational role within the community," Chipperfield said.
The practice added that it had created the Turner Rooms proposals on a pro-bono basis.