Power Station construction shows practical and economical use of heavy steelwork
COMMENDATION
WEST BURTON POWER STATION
Architect EDF Energy
Structural engineer EDF Energy
Steelwork contractor Fisher Engineering Ltd (Severfield-Rowen PLC)
Main contractor Kier Construction Ltd
Client EDF Energy
Three huge turbine halls rising to a height of 32m were constructed for EDF's West Burton Power Station in Nottinghamshire.
EDF's in-house architects and engineers designed the structures, which have identical steel portal frames and 82m x 35m footprints.
The frames consist of 35m span roof trusses at 12.Sm centres, supported by plate girder columns to the elevations. Columns and trusses were too large to transport so were delivered in pieces and assembled on site before being installed.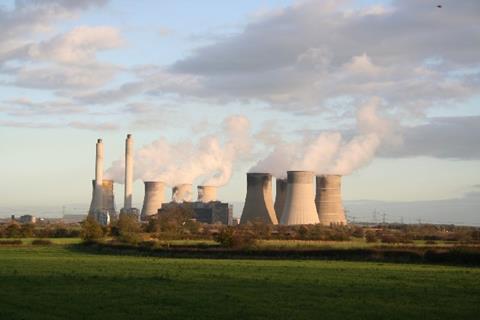 The judges commended the project as "a good example of practical and economical use of heavy steelwork".
The power station is now operational, providing energy for 1.5 million homes.
Postscript
In association with The British Constructional Steelwork Association and Tata steel