The modern roof has changed over recent years and with working at height still the biggest cause of workplace deaths in the UK, Stuart Pierpoint answers our burning questions on fall safety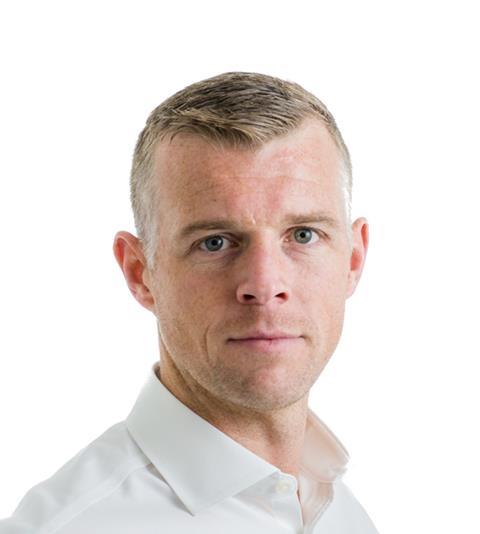 Design aesthetics, multiple test standards and changing construction materials — all pose challenges to architects when it comes to specifying the right fall protection. Stuart Pierpoint looks at the heritage of fall protection systems and what the main considerations should be for architects.
What are some of the challenges facing architects today when it comes to specifying fall protection?
Buildings are constantly evolving in complexity. As a result, a roof has a lot more happening on it today. Architects need to consider the multiple products present on a modern roof when designing a roof's capacity, such as solar panels, CCTV, air conditioning units, lightning protection, green roofing systems, roof lights, general roof maintenance, and more.
With this comes the planning of safe access for their installation, as well as planning future access to service these products, and maintain other high-risk areas, for the lifespan of a building.
The challenge for architects is to incorporate a fall protection system that enables safe access, whilst also addressing other priorities, such as the freedom to design aesthetically pleasing buildings.
Then there is the challenge of how to position a fall protection system. A design service can help. If architects provide architectural roof drawings, safety equipment manufacturers could recommend system designs to help them maintain their architectural integrity, whilst not compromising user safety.
When, and why, should fall protection be a key consideration in the design phase?
Working at height is still the biggest cause of workplace deaths in the UK. In 2021/2022, an average of more than two workers a month lost their lives from falls.
Fundamentally, fall protection systems are designed as one layer of protection to prevent loss of life and keep workers safe. This is a massive responsibility for architects when selecting fall protection systems. This decision can benefit from consideration at the start of the design process, alongside the access and maintenance strategy.
Additionally, putting the user at the forefront of future maintenance will support the long-term safeguarding of both workers and the building.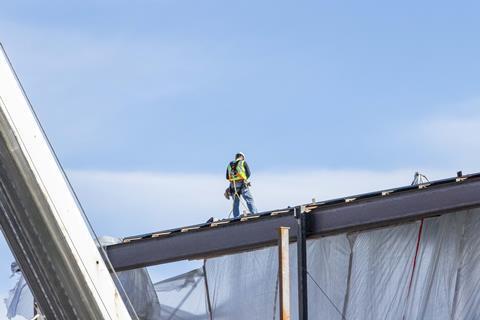 What are some of the most important things to consider when choosing a fall protection system?
As previously discussed, building complexities are continuing to evolve and fall protection systems need to keep pace. Architects often like to be ahead of the curve, so when it comes to worker safety, they want to know they're choosing a solution that's both innovative and proven.
Some key considerations for fall protection systems for architects include ease of installation, compliance, worker safeguarding, building/roof protection and meeting standards. Whilst this may seem like a lot to consider, a well-designed fall protection system will do what the architect deems as important for the application, whilst still helping to protect the integrity of the roof.
It is important to note that if a system isn't practical or easy to use, workers may not use it properly and could put themselves and others at risk. Architects should also consider the walkways and other exterior paths that workers use to access a fall protection system, remembering that it's not always dry and sunny and that workers may need access when it's raining, windy or in sub-zero temperatures – all conditions that increase the risk of workers slipping.
What are the current regulations and test standards that UK architects need to be aware of?
The key UK regulations that architects need to understand and comply with, both at the design stage and throughout the specification stage, are the Work at Height Regulations. These were updated in 2007 and apply to all work at height where there's a risk that a worker can fall and sustain an injury. They combine Construction Regulations, the Workplace (Health and Safety Welfare) Regulations and Construction Design Management (CMD) Regulations.
Test standards are regularly updated, in line with changes in construction which are driving the development of fall protection systems. Currently, the European standards for anchor devices (these also apply in the UK) are EN 795:2012 for single users and CEN/TS 16415:2013 for multiple users.
However, the latter does not cover permanent anchor devices and only requires testing on a rigid structure, not the roof structure itself. In light of this, the UK introduced BS 8610:2017, an additional standard that covers testing of anchor devices on the actual base structure, particularly in the case of roofs that are made of thin material, such as copper, zinc, or aluminium.
In addition, since 2013, permanent anchor devices for roofs need to comply with EU Construction Product Regulation 305/2011.
Final thoughts?
Fall protection systems continue to evolve with developments in roofing technology. With the use of materials like copper and zinc, some roof profiles have also become thinner and potentially more fragile. This is driving developments in load absorption technology.
There is no one-size-fits-all when it comes to our fall protection systems and specifiers should be looking for high-quality materials, proven performance of energy absorption systems and a specialised design service.
Postscript
Stuart Pierpoint is the specification sales manager, UK and Netherlands at MSA Safety