Broadway Malyan appointed to create 'long-term vision' for 640ha swathe of city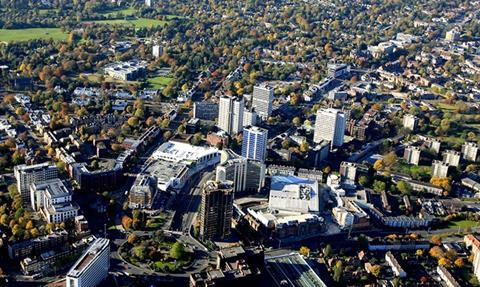 The owner of a swathe of Birmingham that includes one of the city's most affluent areas has appointed Broadway Malyan to develop a new long-term vision for the holding.
Calthorpe Estate includes late city architect John Madin's Edgbaston garden suburb, Warwickshire County Cricket Club's Edgbaston Stadium and the Edgbaston Priory Club, which hosts tennis' annual WTA Tour. The 640ha estate is also home to Birmingham Botanical Gardens, Birmingham University, and Edgbaston Medical Quarter.
Owner Calthorpe Estates said a key focus of Broadway Malyan's work would be the areas of the holding along the Hagley Road and Bristol Road arteries which broadly mark the northern and southern boundaries for the estate, and which were earmarked for commercial use in Madin's 1958 masterplan.
However, the project also raises the spectre that another of the architect's buildings, Birmingham Chamber of Commerce, could be redeveloped.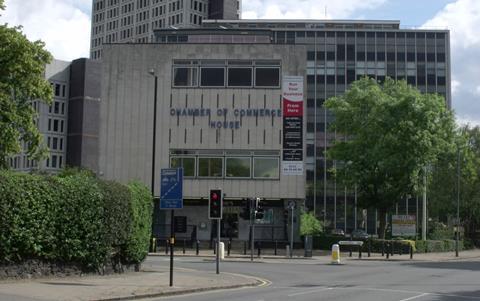 Calthorpe Estates chief executive Mark Lee said the estate had gone through a period of development "appropriate to Birmingham's expansion" in the 1960s, but now needed to adapt to modern working practices.
"We need to refresh our commercial centre with a vision that will contribute to Birmingham's new-found vibrancy and economic growth, while maintaining the special character and community that Edgbaston has developed since Richard Gough first acquired the land over 300 years ago," he said.
"We have commissioned Broadway Malyan as a result of their enormous international experience in designing urban extensions for cities globally.
"Furthermore, we wanted to develop a masterplan with ambitions to help shape our minds and one which will see the estate thrive for the next 300 years."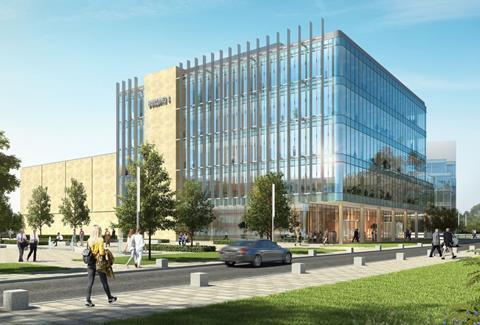 Broadway Malyan project lead James Rayner said his team would look at a range of development scenarios for the estate, including a more mixed-use business community; opportunities for medical, tourism and cultural uses; and new residential and education schemes.
"With its rich mix of quality offices, institutions, the centres of healthcare and medical excellence plus the estate's heritage, recreation and period character housing, there really are very few places quite like the Calthorpe Estate and it is hard to overstate its importance to the future prosperity and strength of Birmingham as a whole," he said.
The study area includes a range of existing buildings including Madin's Chamber of Commerce building, which was the first major commercial building on the estate and is currently the subject of a Certificate of Immunity from Listing that is valid until May 2021.
It also includes Glenn Howells Architects' £300m New Square Garden mixed-use scheme, consented by Birmingham council last year, which involves the demolition of a Madin-designed office complex that housed his former John Madin Design Group practice.