Magistrates hear Bedfordshire man admit 12 misuse of title charges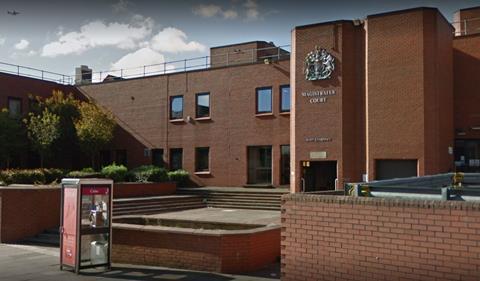 A Luton man who wrongly portrayed himself as a registered architect has been ordered to pay almost £30,000 in fines and penalties by magistrates in Bedfordshire.
Robi Miah was convicted of 12 "misuse of title" counts at Luton Magistrates Court last week, brought under Article 20 of the Architects Act 1997.
The bench heard that Miah, who also calls himself Rob Mia, had used a variety of sources to wrongly describe himself as an architect, and had submitted a number of planning applications misusing the title – ignoring "numerous" warnings from professional regulator the Architects Registration Board.
Magistrates heard that in addition to wrongly claiming to be Arb-registered, Miah – who used the practice name Mia Architects – had previously assured the Arb that he would stop calling himself an architect. He did not.
The Arb, which instigated the prosecution, said Miah had last week been fined £23,700 with a further £5,825 in costs and surcharges after magistrates took the view that his offences were "serious and aggravated breaches" of the 1997 act.
It said Miah's convictions related to misuse-of-title offences committed between mid-December 2016 and mid-November 2017, and involved the submission of planning applications, his website, and the online presence of his business.
Arb head of professional standards Simon Howard said the penalty imposed on Miah was a new high for misuse of title.
"Miah chose to ignore the law by practising as 'an architect' and the court chose to protect the public by imposing a record fine," he said.
"The level of fine should act as a warning to those who try to gain benefit by misleading the public into thinking they are architects when they are not.
"Anyone wishing to use the services of a genuine architect should check the Register of Architects at www.architects-register.org.uk"
A quick online search conducted by BD yesterday found the name Mia Architects and online testimonials praising the "great experience" of working with Robi. It links to the website of Mia Architecture, which describes itself as based in Luton.
The site's "who we are section" introduces Rob Mia as a "working from home consultant that specialises in residential architecture, furniture making and product design".
"My typical clients are your everyday growing family that require more space for their home, to the fast paced developers wishing to optimise their budgets," the description says.
Mia says he has "over 15 years worth of residential architecture experience working within some of the most renowned practices in the world".
The Arb said it could seek an injunction to force the closure of a website being operated in contravention to the Architects Act, or launch a new prosecution to against those behind it. However the regulator said a voluntary removal or amendment would be preferable.