Architects Registration Board secures guilty plea and penalties after warnings go ignored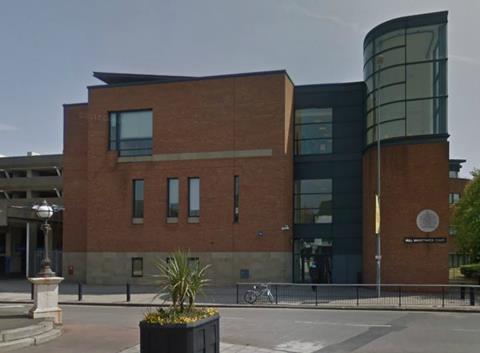 A Hull businessman who illegally portrayed himself as an architect has been fined £1,000 by magistrates and ordered to pay a further £2,226 in costs and surcharges after he was prosecuted by the Architects Registration Board.
Christian Lawson, who is the sole director of CK Architectural Ltd according to Companies House data, pleaded guilty to eight counts of misusing the title of "architect", which is a criminal offence for those not on the Architects Register under the Architects Act 1997.
A hearing at Kingston upon Hull & Holderness Magistrates Court was last week told that Lawson, aged 41, used several websites to promote his business using the title "architect" and had continued to do so despite "numerous warnings" from the Arb.
One such site, which was still live this week, described the business as a "small team of professionals" with "a broad range of skills starting with the creating [sic] quality designs which are taken through to the planning and building regulation stage, followed by project management".
The home page does contain a rider, however. It states: "Though we are not architects, our dedication and knowledge of design processes, planning policies and the current building regulations means you get an unparalleled service.
The site lists testimonials directly praising Lawson, and details extension work, loft conversions and whole-house new build projects among its services.
It also now carries an advertisement for a full-time senior project architect, adding that the position has arisen "due to our continued success". Being Arb-registered is described as a requirement for successful candidates.
The Arb said it started to investigate Lawson in November last year and would continue to monitor his trading style following his conviction, with a view to recommencing legal action if necessary.
"For an individual to continue to use the title when they are not on the register undermines the regulatory purpose of the Architects Act," a spokesman for the regulator said.
"Lawson chose to ignore the legal restrictions surrounding the use of the title and the courts demonstrated a willingness to protect the public from those illegally calling themselves an architect."
The Arb's most recent annual report showed it conducted 431 misuse-of-title investigations in 2017, resulting in two prosecutions. In 2016 there were 276 misuse-of-title investigations and five successful prosecutions.
The Architects Act allows for a maximum fine of £2,500 for each misuse-of-title offence, but the exact amount and additional costs are a matter for magistrates to determine.